Keyshia Cole shared new photos from Miami over the weekend and decided to cut back on interviews after a nasty encounter with V103 Atlanta's "The Ryan Cameron Morning Show."  Find out what happened inside and see Future on "WENDY." 
Over the weekend, Keyshia Cole headed to down to Miami to relax and promoted her new singles "Rick James" and "Next Time."  She tweeted,"My trip to Miami is just about over. Just turnt up on the jet skies."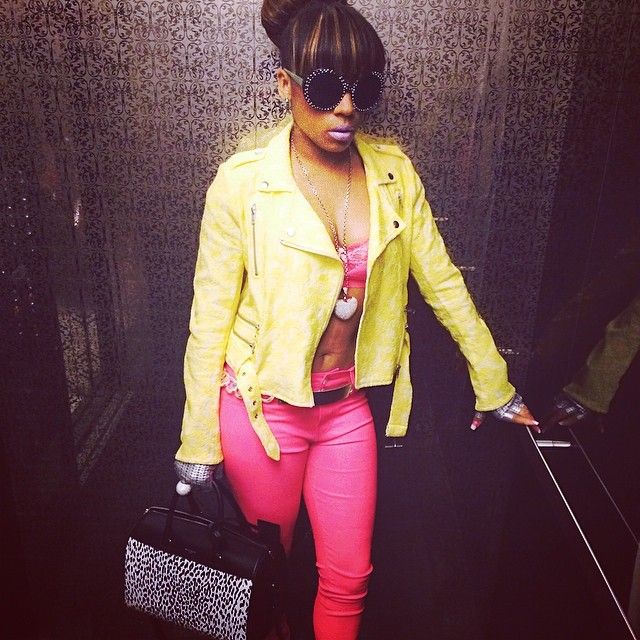 While out at the club one night, she bumped into Jadakiss. "I'll tell u what! Kno man/woman has ever been perfect! But I thank GOD, I've made it this far! All u Suckas that wanna act REAL. Fuk U! Respect to my REAL NICCAS holding it down! Jada! Will always have ️ and respect for u! God Bless #believetht"
Although Keyshia had a great weekend, she ran into a few issues this morning. During a call-in to V103 Atlanta's "The Ryan Cameron Morning Show," Keyshia was offended by the co-hosts after they began prying into her strained marriage with Daniel "Boobie" Gibson. As things started to get left, she said, "Ya'll really fu**ing with my shit right now...I got some other shit going on."
Keyshia really got upset when "Wanda" asked if she put her career before her marriage and if she was really "wifey" material. Keyshia said "Are you trying to insinuate that I was one-dimensional?" The interview DID NOT end well.
Keyshia got on Twitter and said,
She continued, 
"Y'all can kiss my ass! With that phony shit. … Y'all should be ashamed of ya selves! Not cool. Never another interview from me!.  I'm done wit interviews for a minute! That interview with V103 left a very bad taste. And to be honest, I don't deserve that kinda treatment."
Listen to the heated interview here.
On morning television...
Future stopped by "WENDY" this morning where he performed a medley of his hits and confirmed to Wendy that he and Ciara are expecting a baby boy!  Check out the highlights, interview and performance (above):
On his wedding: "The wedding plans are going great. I'ma let [Ciara] handle the wedding. I'm doing my album. The album's coming out April 22, so she's coordinating [the wedding]. Very well. She's doing a great job at that. I'm just approving everything."
On settling down with Ciara: "For me, it just gave me balance. You're doing so much so you can just focus on your career, not chasing girls, chasing different women or whatever."
Photos via Keyshia Cole's Instagram