Rihanna landed at Heathrow Airport today where she kissed an adorable "little" fan.  Find out why we believe she's across the pond inside....
Earlier today, Rihanna boarded a flight at LAX bound for Heathrow Airport.  Once she touched down, she was greeted by fans and she even took the time to kiss one of her youngest Navy members on the cheek (above).
Later, photographers spotted Riri walking through the airport terminal on the way to her car (looking slightly jet-lagged).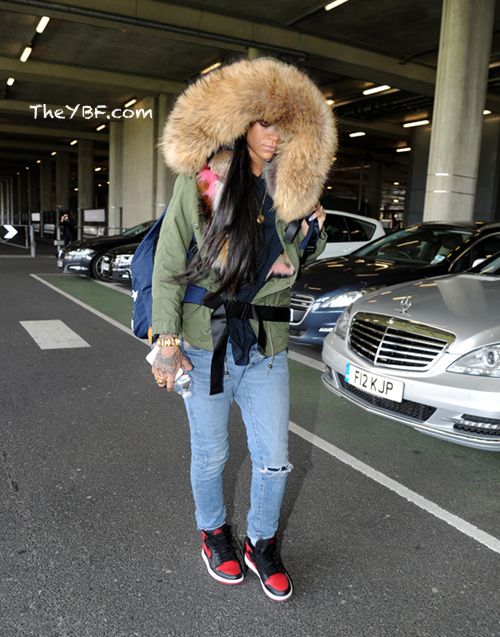 So....why is RIhanna in London today?  We checked Drake's schedule and his"Would You Like A Tour?" show rolls into town tonight with a sold-out show at O2 Arena.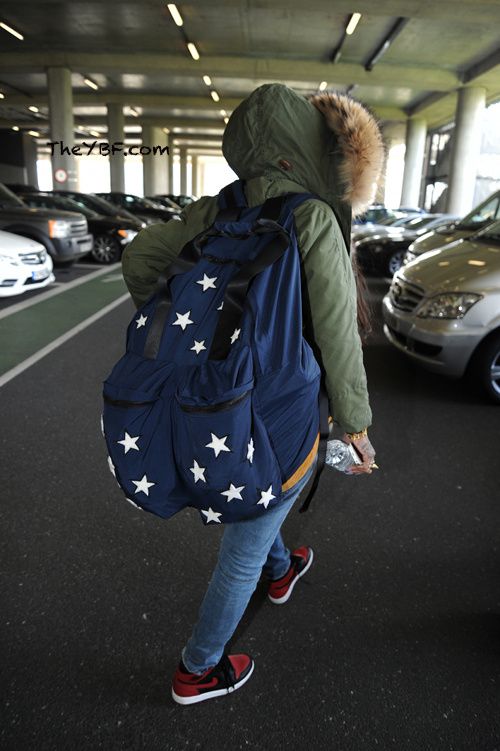 We're sure there will be pictures of them sneaking out of a hotel/club together later on tonight. Stay tuned....
BONUS:
There's more big news for Rihanna!  She was named the 2014 Fashion Icon for the upcoming CFDA Fashion Awards.  
"We are proud to present Rihanna with the CFDA Fashion Icon Award for her impact on the industry as fashion's most exciting ambassador in recent memory,"Steven Kolb, CEO of CFDA, said in a statement.
The awards will be held on June 2nd at Alice Tully Hall at Lincoln Center in NYC.
Photos via Splash/CFDA Instagram