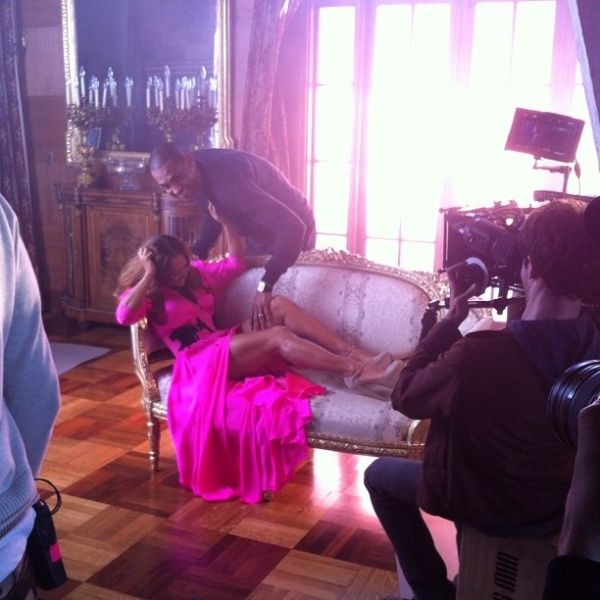 Tamia just handed TheYBF.com an exclusive--her latest single "Beautiful Surprise."  Listen to it here FIRST!
Tamia's latest single, "Beautiful Surprise" is the title track from her 5th album, Beautiful Surprise.
The single is a positive upbeat sweet track with Tamia reflecting on the love of her life, her kids, and how happy she is to have such beautiful surprises in her life.  As we previously reported, her NBA star hubby of 12 years, Grant Hill, is in the upcoming video for the song (pictured above on set).
The hook is laced with her still amazing voice saying:
"Ooh, Aah, so happy that I could cry/What a beautiful surprise....Ooh, Aah...my man is back by my side/What a beautiful surprise."
The Salaam Remi-produced track was written by Tamia herself, along with Claude Kelly.  Check out the full song below:
YBF EXCLUSIVE: Tamia's "Beautiful Surprise" Single by TheYBF.com
"Beautiful Surprise" will hit radio next week and will be available for download soon.  Tamia's new album is due out this June, and is set to be released via her own label, Plus 1 Music Group.