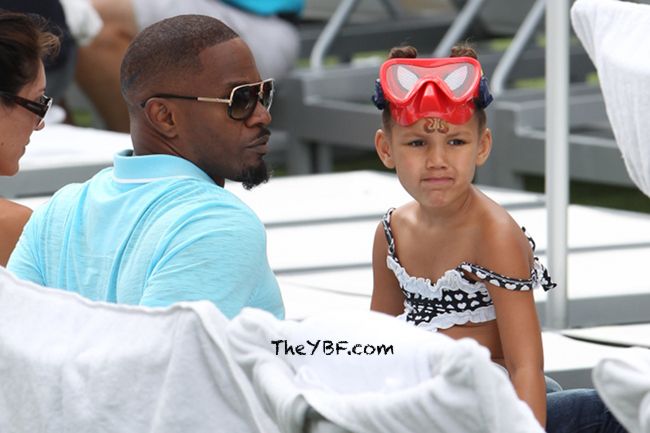 Jamie Foxx took time out from promoting his new movie, Rio 2, to spend time with his daughters and a mystery woman poolside in Miami.  Check the cute pics inside, plus YaYa Alafia (previously Dacosta) serving up beautiful breastfeeding pics in the face of critics....
While Jamie is currently in Miami for the premiere and interviews for the new animated film Rio 2, he decided to bring his gorge daughters, 20 year old Corinne and 5 year old Annalise, along for some quality time.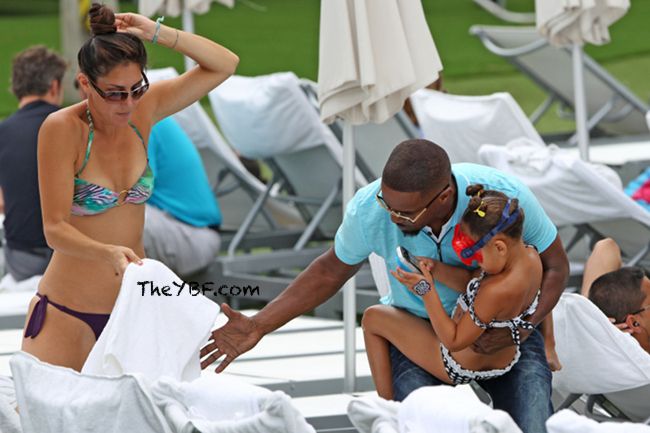 Annalise looked to be having fun in her cute swimsuit before sitting on her fathers knee and playing on a cell phone.  As for who Jamie's mystery woman is....she seems like more than just a nanny.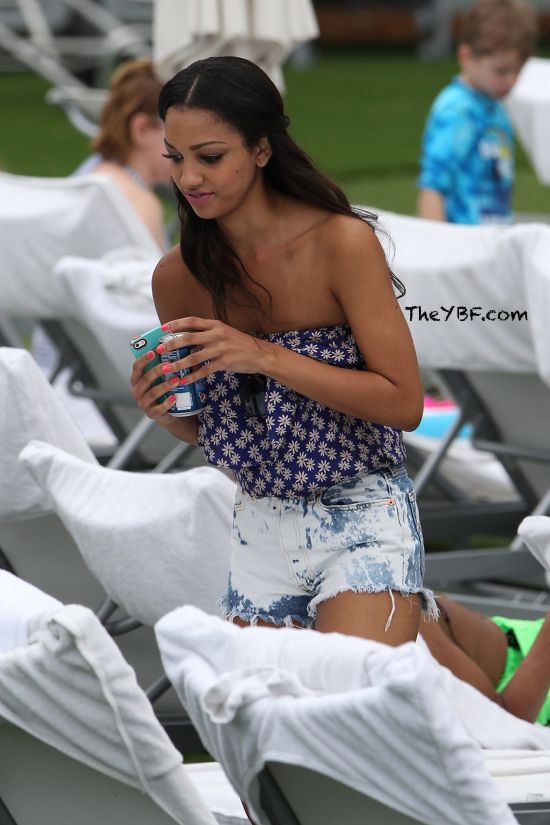 Corinne was spotted grabbing a Pepsi before laying out in the sun.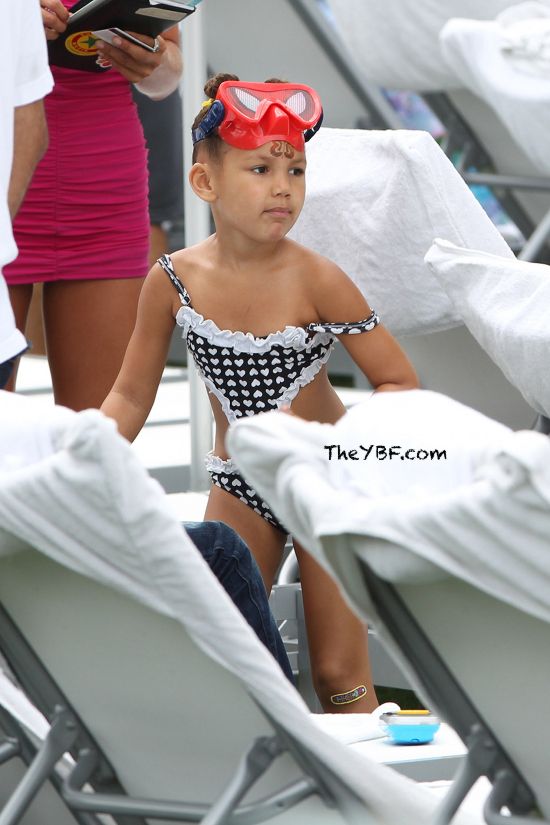 And little Annalise put on her goggles and took a dip.  How cute is she!
And speaking of YBF kids:
Actress and model YaYa Alafia (from "Top Model" and The Butler) posted a few pics of herself breastfeeding her newborn baby boy.  And she did it as a salute to the controversy surrounding NFL wife Ashley Nicole who received tons of unnecessary backlash after she shared a pic of herself breastfeeding her baby.
YaYa said:
"I know i'm mad late, but i haven't been on the computer much lately. just heard about the uproar over @ash3nicole pic & had to post a copycat photo in solidarity. hope you don't mind, beautiful sistren. i'm so proud of you and stand by you! #breastisbest #whattheyaremadefor #getoverit #mamasunite #movement"
Sweet!
Photos: Splash/YaYa's IG