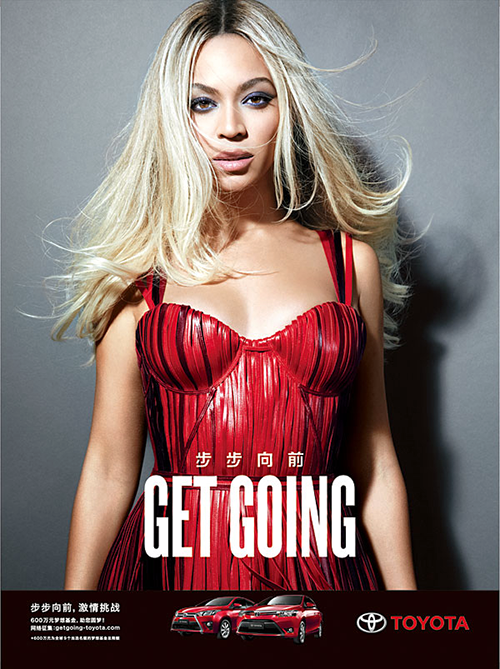 Beyoncè is featured in a brand new commercial for the auto giant Toyota.  Check out the red hot blonde bombshell telling the world how to GET GOING...and make their own decisions.
She's already participated in major beauty and fashion campaigns.  So it's only right the Queen Bey lands her own automobile campaign.
In Toyota's brand new GET GOING campaign, Mrs. Carter tells the story of making her own decisions and facing the world with bravery, ever since she was a little girl.
We see her penning the lyrics to her hit "Survivor", recording her newest hit "XO" with The Dream, hitting the tour stage and telling the rest of her success story.  Check it out below;