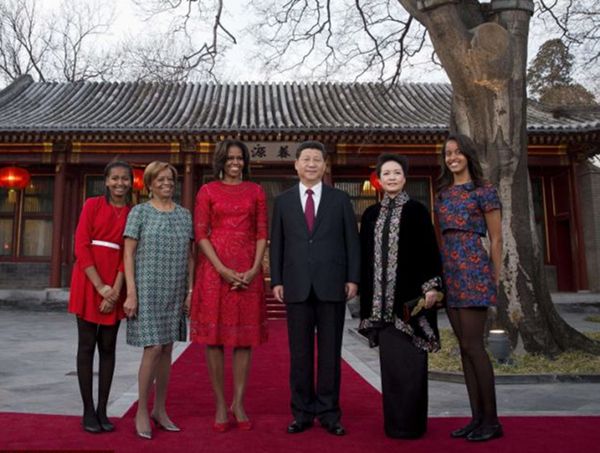 After arriving in China this week, First Lady Michelle Obama, First Daughters Sasha & Malia, and First Granny Marian Robinson had an official meeting with President Xi Jingping and his wife, Peng Liyuan.  Check out the Obama ladies keeping it flawless while mixing it up with the Head of State inside...
The Obama ladies saluted China and their supreme symbolic color of red (symbolizing health, wealth and good wishes) by rocking the bold shade in various ways on Friday while meeting with the country's President and his wife.

And, by the way, Mrs. O is making history as the first U.S. First Lady to visit China independently.  Work!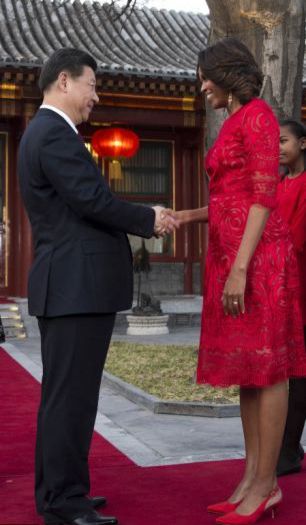 FLOTUS Michelle brought her daughters (they're so tall now!) and mom along to the Diaoyutai state guesthouse in Beijing to do some diplomatic duties in strengthening relations between China and the USA--the world's two top economies.  And they looked gorgeous while doing so.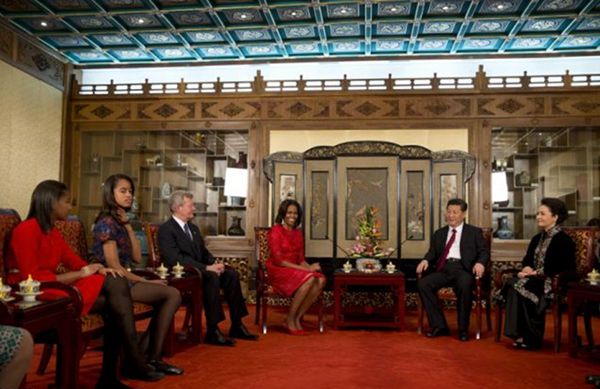 And after their big meeting, it was playtime around Beijing as FLOTUS visited a couple schools: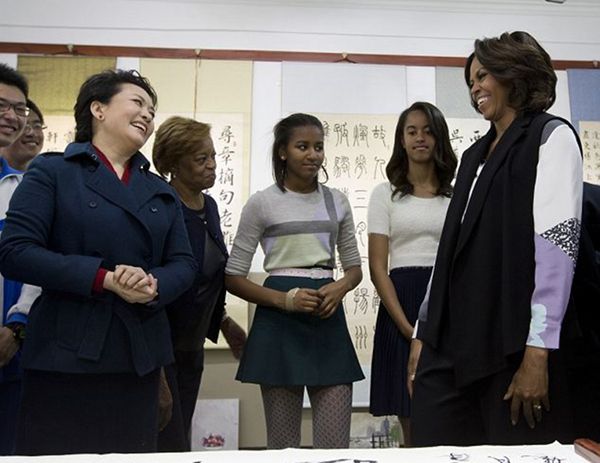 FLOTUS took on a student at the Beijing Normal School in a game of ping pong, she greeted students who were building robots and she learned some Chinese calligraphy at the Second School attached to the Beijing Normal School, and the fam (and China's First Lady) hit the former Imperial Palace.
Fab times!  Check out video below of First Lady Michelle recaping her fab first day in China:
Photos: Getty/AP/Reuters