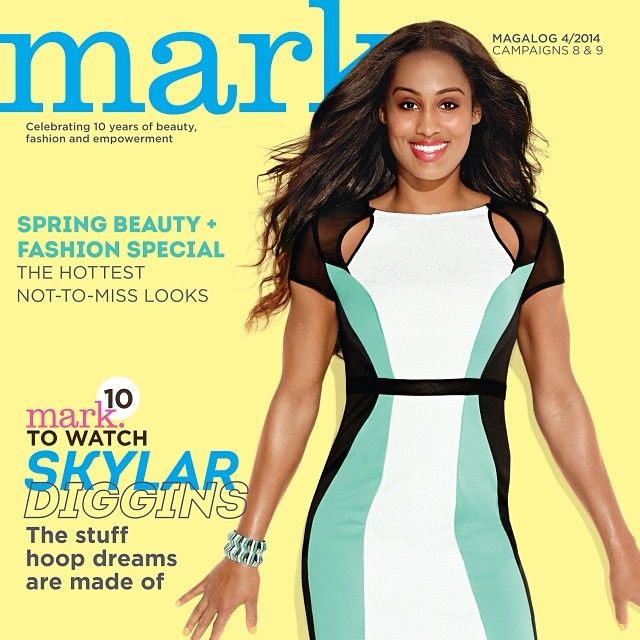 Tulsa Shock baller Skylar Diggins covers the latest issue of MARK.  Get Skylar's beauty secrets inside and watch Nicki Minaj in the new "The Other Woman" trailer.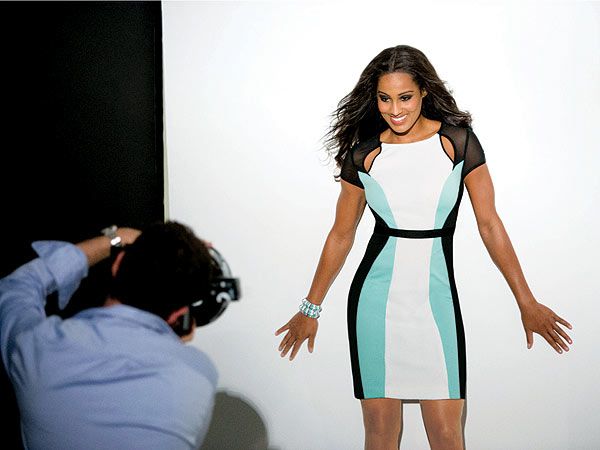 Our fave WNBA baller Skylar Diggins is the newest cover girl for the beauty mag Mark's 10 to Watch Campaign. During an interview with PEOPLE, she discussed the campaign saying,
"Being a point guard is all about empowerment. My team relies on me to run the show. I'm really proud to partner with a brand that encourages young women like me to get in the game and give it our all."
While discussing her fab cover photo, she added, "I would describe my personal style as tomboy chic. I love to be comfortable, but I love to have a little pop in there. This dress couldn't be more me. It's got a fun, sporty vibe and with its great body-con shape, it's really feminine too."
So.....what's her biggest beauty secret?"If I could share one of my beauty secrets it would be washing my face before I go to bed. " love waking up with a clean face."
Watch behind-the-scenes here:  
At the movies....
Watch Nicki Minaj in a new extended scene from her big screen debut with Cameron Diaz in The Other Woman (in theaters April 25th). She's actually FUNNY! Check out her advice for dating married men.
Photo via Skylar Diggins Instagram