Da Brat, LisaRaye, Gloria Govan and a few others celebrated the release of YG's latest album.  See pics inside...
The "guest list" for YG's "My Krazy Life" release party included a few celebs who must have been "released" from witness protection programs (since we rarely see them and all).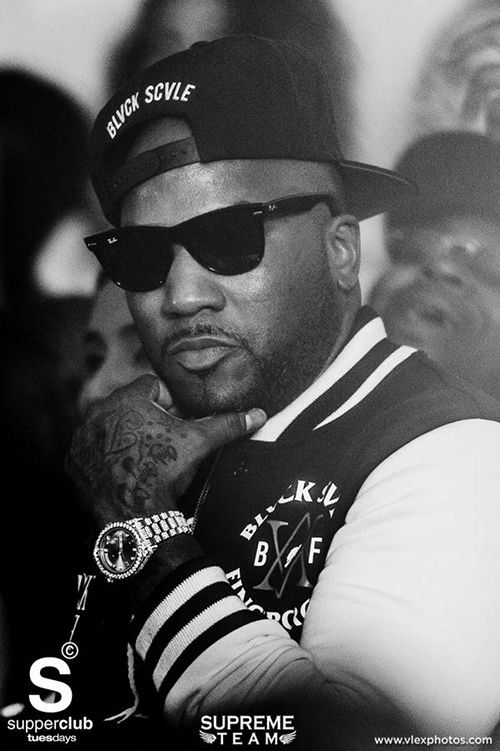 Among the bold-faced regulars at the party was ATL's own Young Jeezy who hopped on the mic at LA Supperclub to congratulate "My N*gga" rapper YG.
Da Brat made a rare appearance on the party scene.  We wonder if she's made a dent in that $6.4M settlement she's been ordered to cough up. 
Her half-sister LisaRaye was spotted there as well wearing all white as usual.  We don't suspect LisaRaye will be loaning Da Brat any money since "Single Ladies" got cancelled.  SIDEBAR:  Is the half naked chick in the back a bottle waitress/stripper/something?  We all know Brat doesn't like those kind...
Now that she's no longer on reality tv, we rarely see Gloria Govan.  But she came out with her NBA hubby Matt Barnes. 
Where has former "In Living Color" star Tommy Davidson been?  He was there boo'd up with a chick who looked really happy to pose for a pic.  
In case you were wondering, ACE of Spades Champagne rains from the sky when you order it.
Photos via Vlex Photos/Supreme Team/Six 27 Branding