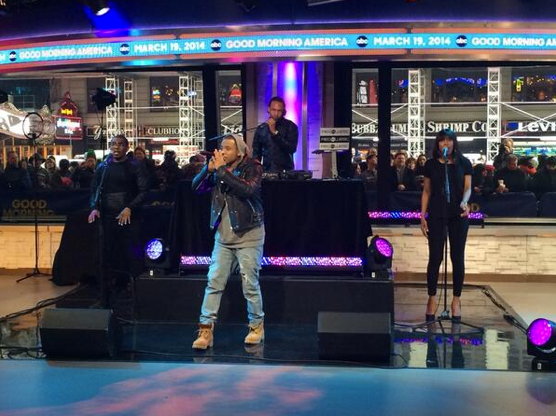 Cutie Mack Wilds performed on "Good Morning America" for the first time and Keyshia Cole released the full track to her single with Juciy J, "Rick James." Check out Mack's performance and take a listen to Keyshia's new music inside…
Singer/actor Tristan "Mack" Wilds took the stage this morning on ABC's "Good Morning America" for his national morning television debut.
The Grammy nominated singer rocked the stage as he serenaded the ladies with his hit single "Own It" in Times Square. "Own It" is the lead single from his debut album, New York: A Love Story.
Check out Mack's performance below:
The former "90210" & "The Wire" cutie will hit the road tomorrow to kick off his 9-city tour, beginning in Las Vegas at Haze Nightclub and ending in June at the 100 Black Men Youth Party in Hollywood, Florida.
Below are the dates for Mack's upcoming tour:
3/20 — Las Vegas, NV, Haze Nightclub
3/27 — Willington, DE, World Café Live at The Queen
3/29 — Baltimore, MD, Oxygen
3/30 — Washington, D.C., Howard Theater
4/1— Boston, MA, Middle East
4/2 — New York, NY, Highline Ballroom
4/26 — Alfred, NY, Alfred University
5/31 — Richmond, VA, WCDX Stone Soul Picnic
6/12 — Hollywood, FL, 100 Black Men Youth Party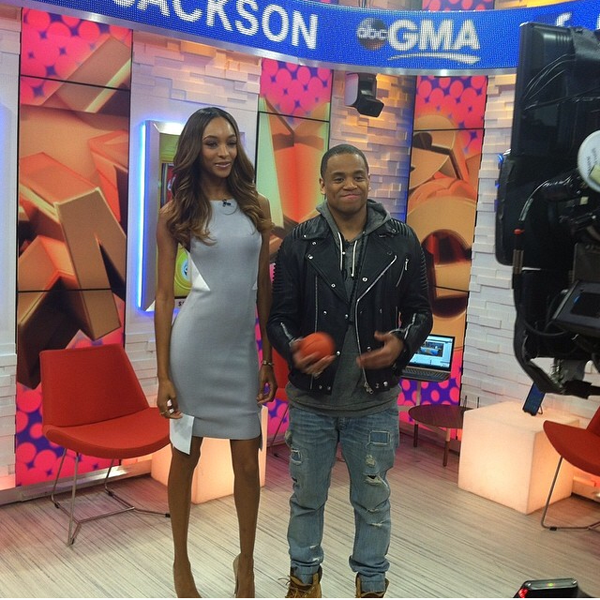 British supermodel Jourdan Dunn also joined Mack on "GMA" this morning.  The "Yonce" model talked about her third season of her online cooking show, "Well Done With Jourdan Dunn," featured on Jay Z's Life+Times website.
 
And in other music news...
Keyshia Cole released her new track "Rick James" featuring Juicy J from her sixth studio album.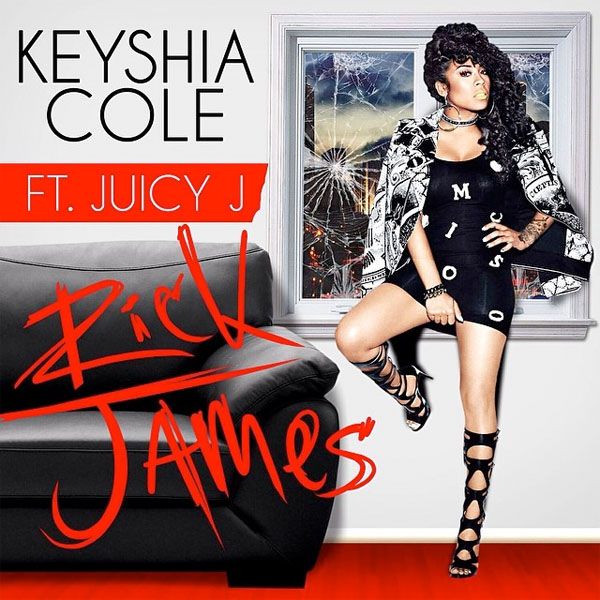 Over the weekend, Keyshia Cole dropped two cover art photos for "Rick James," showing off her shoes from her Steve Madden collection.  And a few days ago, she released a preview of another single titled, "Boss A$$ B*tch" on her Instagram.
When asked on Twitter if the theme of her new album would be male bashing she said, "Sadly sorta."  Well....her husband did embarrass her with a stripper so it makes sense...
Check out Keyshia's track "Rick James" below in full:
Are we feelin' it?
Photos/Video: ABC/@GMA/@simonesmalls/Keyshia Cole's IG