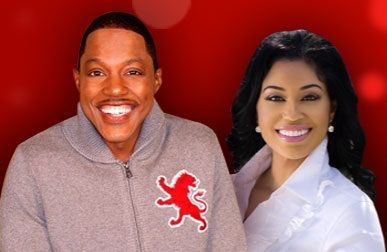 Rapper/Pastor Mase is giving his marriage to Twyla Betha a second chance.  In the name of Jesus.  More inside....
Parishioners and fans were shocked to learn that Mason Betha aka Mase filed to divorce his wife of 12 years, Twyla Betha in January. In the original divorce filing, he requested full custody of their kids AND wanted spousal support! But it seems the two are giving their marriage a second chance.  
TMZ reports that Mase withdrew his divorce petition the day before Valentine's Day and now wants to work it out.  
While folks get divorced all the time, Mase's situation was shocking because he and Twyla co-authored a book series called "What Do You Do After I Do?" (Mason and Twyla Betha share keys to build a marriage that will last a lifetime) and co-pastored the El Elyon International Church for several years. 
It looks like the two pastors are in a better space now...and we're happy that they're working on their marriage.  
Still can't believe Mase is somebody's Pastor....
Photo via Lightsource.com