R&B & Pop divas Ashanti and Mariah Carey posted new bikini pics for their "lucky" fans celebrating St. Patrick's Day.  More inside....
Braveheart songstress Ashanti took a dip in the waters of Malibu, California this week.  And um, that body though.  Ashanti is on a mission to MAKE everyone pay attention.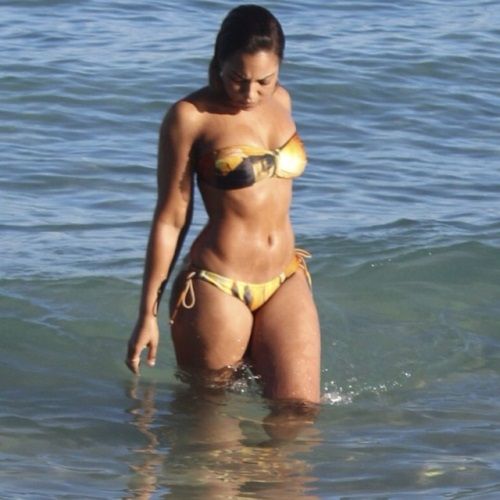 As her latest album continues to rack up impressive sale numbers, Ashanti showed off her toned bod in an alluring two-piece bikini.  She said, "'Soaking up this Cali Sun... #Malibu #braveheart', before adding on another, 'Be U. #BeBrave #braveheart #malibu.'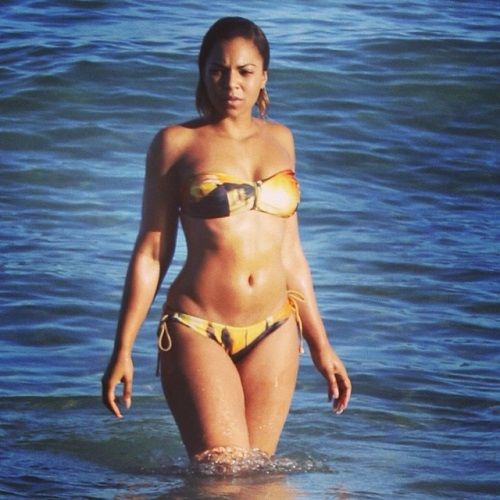 During an exclusive chat with TheYBF.com, Ashanti explained why she chose to release Braveheart independently on her own Written Entertainment imprint saying, "To be completely honest, I couldn't fathom the idea of a 360 deal. I walked away from 7 offers from majors. At the time, the ink was over here. And it was just me. But this time, I get to be the Captain of the ship. Regardless of whatever happens, I'm happy about the music."
Looks like it worked out just fine for her.  She could sell her workout routines and maybe a workout DVD or two and make some extra coins...
Another bikini pinup....
Mariah Carey celebrated the luck of the Irish by pasting a shamrock on her boobs. 
While Mimi was busy going "green" on a yacht at some undisclosed exotic location, the lobby of her Tribeca building was full of St. Patrick's Day balloons that had been delivered yesterday for her penthouse.  We're sure the doorman felt "lucky" having to carry all those arrangements upstairs...
Photos via Ashanti's Instagram/Mariah Carey's Instagram