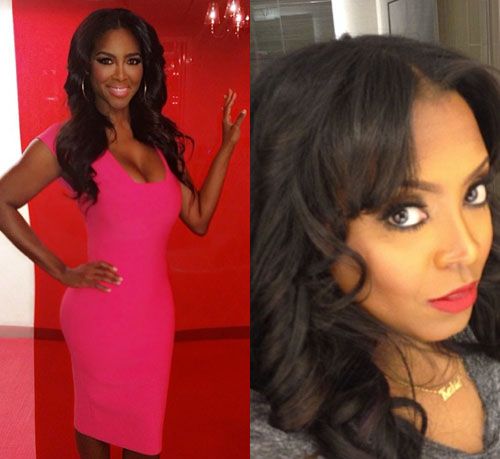 Kenya Moore and Keshia Knight Pulliam are rumored to be joining the cast of this upcoming season of "Celebrity Apprentice." Countess Vaughan reveals she contracted a scalp infection from wearing lace fronts! Read the deets inside…
Rumors are circulating that "RHOA" star Kenya Moore and former "Cosby Show" star Keshia Knight Pulliam are among the new cast members for the upcoming season of Donald Trump's"Celebrity Apprentice."
Sources tell TMZ Kenya and Keshia will be joined by former talk show host Geraldo Rivera, "RHOBV" star Brandi Glanville and "Jon & Kate Plus 8" star Kate Gosselin.
IF the rumors are in fact true, will you be tuned in?
Also…
Former "Moesha" star Countess Vaughn revealed how she developed a severe scalp infection after she constantly wore lace front wigs.
Countess admitted she wore a lace front wig 24-hours a day almost everyday. She recalled the oozing of puss from her head and an awful smell she let go on for 6 months before she sought treatment. She found out she was allergic to the glue she used to apply her wigs which caused severe skin discoloration and dramtic hair loss.
Check it:
 Wow! Ladies, be careful with these lace fronts!
Photos: Kenya Moore's IG/ Keshia Knight Pulliam's IG/Countess Vaughn's Twitter