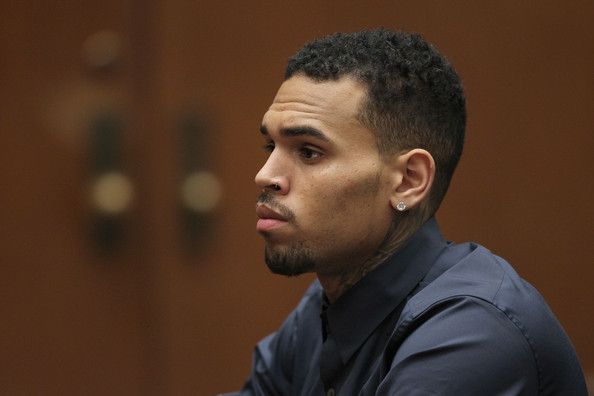 Chris Brown was kicked out of rehab earlier today and is headed to jail.  More inside...
According to TMZ, Chris Brown is heading to jail because he violated a judge's order by getting kicked out of rehab.  Although he successful completed his original 90 day sentence, a judge extended his "treatment" last month while his Washington D.C. assault case runs its course. Now...things are messy.
What happened?  We don't know "why" he was kicked out (yet) but a source said he violated some "internal rules" (sidebar: it had nothing to do with fighting or drugs).  Chris was picked up by L.A. County Sheriff' a short while ago and will be locked up. SMH....
Story developing....
Photos from Getty