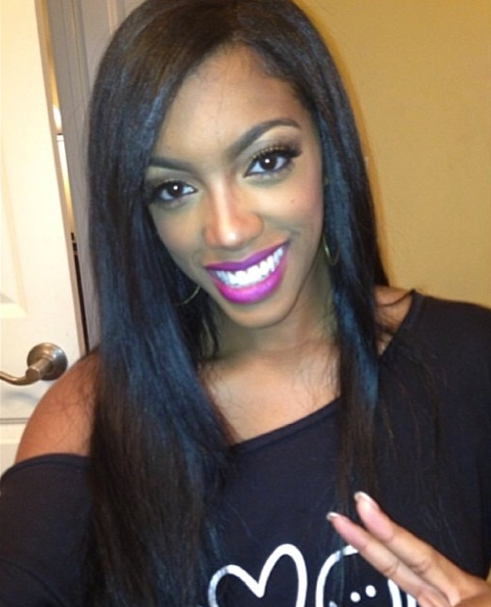 Porsha Williams is speaking out against the rumors that an African dictator's son is her new man. Find out what she had to say about the rumors inside…
"RHOA" star Porsha Williams is addressing rumors that she's dating 42-year-old Teodoro Nguema Obiang Mangue, son of Teodoro Obiang Nguema Mbasogo, President of Equatorial Guinea. He was also linked to rapper Eve back in 2005.
 
The "Flatline" singer tells E! News the African dictator's son (above) is NOT her new man and that she's never even met him before.
"The TMZ report is completely false! I do not know Teodoro Nguema Obiang Mangue, nor have I ever dated him. When there is someone special in my life whom I wish to share I will let you all know. It has been rumored that I am dating many people."

"I am not focused on dating at the moment but rather the debut of my new single, "Flatline" available on Itunes on March 17th."
Now that she's cleared that up, news about Porsha and her ex-husband Kordell Stewart's divorce settlement were revealed recently.  She got next to nothing out of her 2-year marriage from the former NFL quarterback: no alimony, no house, no NFL retirement money, no health insurance and NO cash. Not only that, she's forced to pay off her own credit card balances! 
 
In other news, it appears Porsha has been getting over her divorce by flirting with former football player Chad Ochocinco on Twitter.  We're just  glad to hear Porsha isn't dating the possibly very dangerous Teodoro.
 
Photos: Porsha Williams' IG