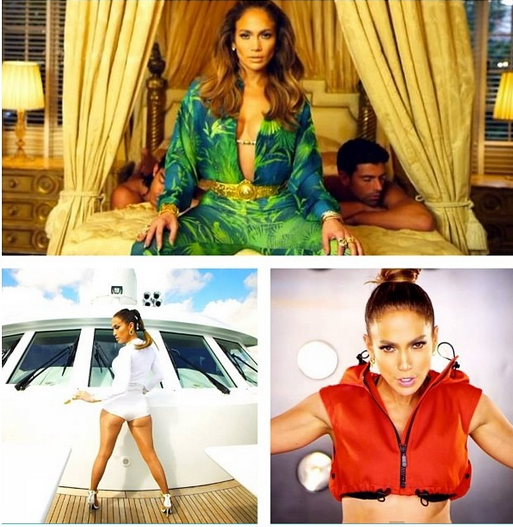 Jennifer Lopez has released the "I Luh Ya Papi" video ft. French Montana.  Watch the new video and the trailer for the "Get On Up" James Brown biopic inside...
In her new "I Luh Ya Papi" video, directed by Jessy Terrero, Jennifer Lopez shamelessly objectifies men and recreates some of her most iconic fashion moments. Alongside French Montana, JLo proves she can keep up with the boys on the club-ready lead single off her 10th studio album. Her most famous looks (On The 6 album cover, the Versace-dress, Jenny From The Block) are all here.  Enjoy!
Watch "I Luh Ya Papi"
At the movies:
Universal has released the first official trailer for its upcoming James Brown biopic "Get On Up". The film stars Chadwick Boseman as the Godfather of Soul, Octavia Spencer plays his Aunt Honey and Viola Davis as his mother and Tika Sumpter, Jill Scott and Dan Aykroyd. Famed Rolling Stones frontman Mick Jagger is a producer (with Brian Grazer). The movies hits the silver screen on August 1st.
The Extras:
1.  Dancehall artist Vybz Kartel was convicted of murder (along with three other men) for the murder of 27-year-old Clive "Lizard" Williams, who was beaten to death at Vybz's house over two missing guns in 2011. Story. 
The Randomness:
1.  Lil Boosie's 4 baby mamas are shopping a reality tv show pilot.