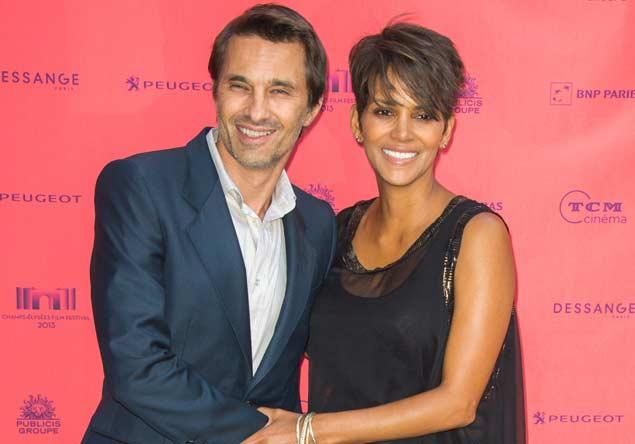 Hollywood sources say Halle Berry and husband Olivier Martinez are living separate lives...or maybe they're just busy?  More inside.....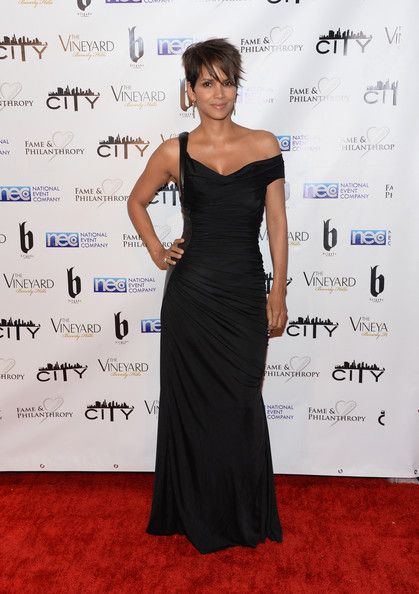 Gossips in Hollywood told the NY Daily News that the marriage of Halle Berry and Olivier Martinez is in trouble...big trouble. Despite both being in LA, (Halle is filming the CBS series, "Extant"; Olivier is filming ABC's "Revenge") the couple have drifted apart....some say.
We can only speculate about why the drift may have happened (work-related issues, postpartum stress) but you'll recall the couple married in 2012 and welcomed son Maceo in October 2013, shouldn't they still be "honeymooning"?  Or maybe Halle and Olivier are the type of couple who enjoy giving one another space? 
It's also worth nothing they haven't been seen together for months (but they DO have a newborn).   Halle was spotted around town, without her wedding ring, during the Oscars (above).  But......
The clip above (shot this week) shows Olivier is STILL wearing HIS wedding ring.   
SMH.....we hope these "reports" are misguided. We've been a part of Halle's romantic journey since the Wesley Snipes/Christopher Williams days. and had hoped that time it was for real.
The Randomness: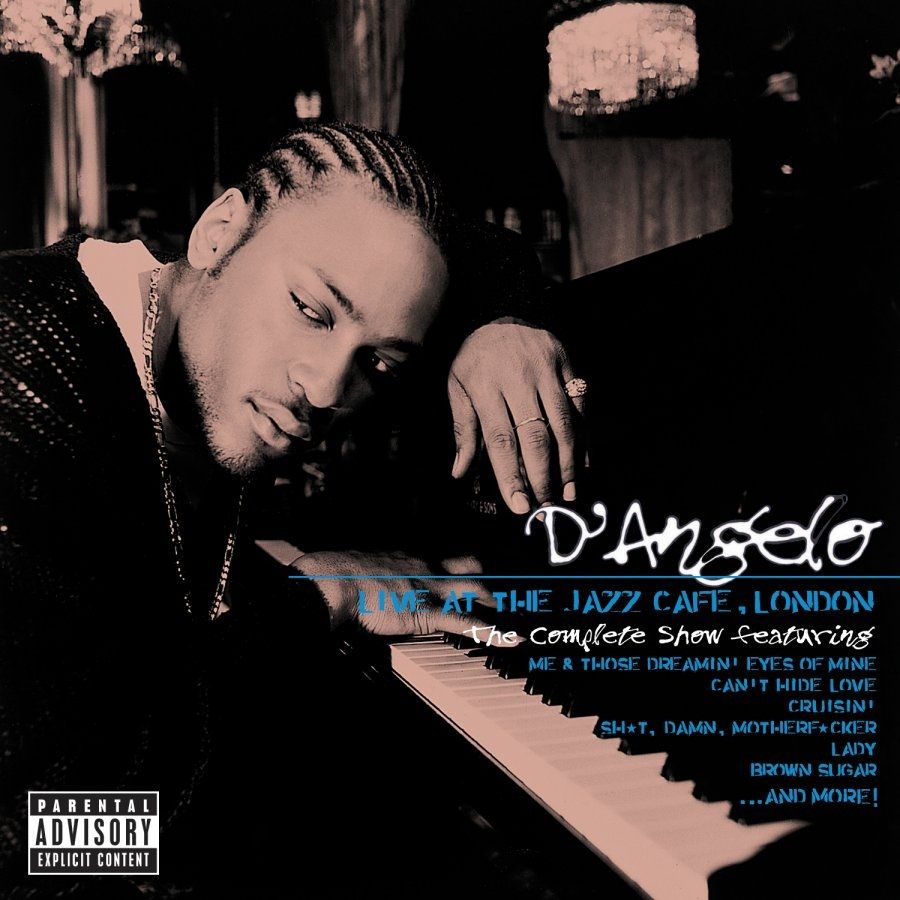 On March 25th, Virgin/UMe will release D'Angelo'sLive At The Jazz Café, London: The Complete Show. The concert was taped in London in 1995 and features a pre-fame D'angelo singing six songs and five more previously unreleased performances. By the way...his baby momma Angie Stone is singing background vocals!  Here's the track listing:
1. Introduction
2. Fencewalk (Mandrill cover)
3. Sweet Sticky Thing (Ohio Players cover)
4. Jonz in My Bones
5. Me and Those Dreamin' Eyes of Mine
6. Sh*t, Damn, Motherf*cker
7. Cruisin' (Smokey Robinson cover)
8. I'm Glad You're Mine (Al Green cover)
9. Lady
10. Announcement
Encore:
11. Can't Hide Love
12. Brown Sugar
 
Photos via Getty/DOMINIQUE CHARRIAU/Wireimage