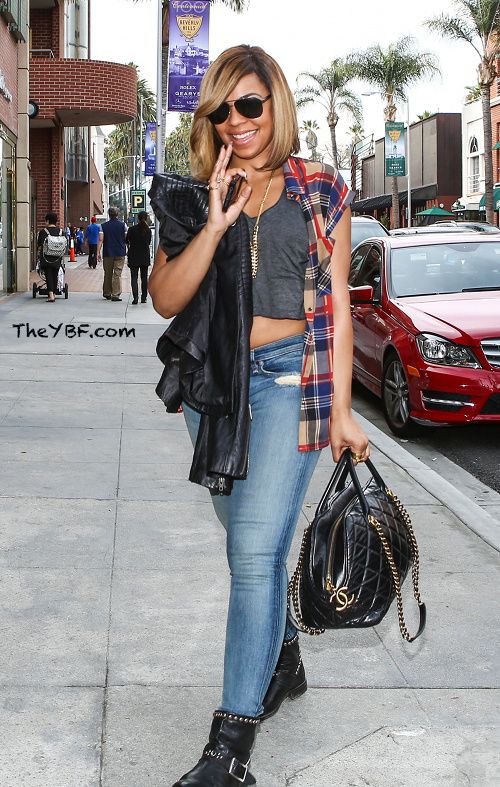 Singer Ashanti took a stroll through Beverly Hills while her stalker was thrown out of a courtroom in NY. Check out the pics and deets inside…
Ashanti was spotted all smiles while walking through Beverly Hills today.  The fab chick and her blonde bob enjoyed the sunny California day in a plaid button-up shirt with a gray midriff top underneath, distressed jeans, black studded boots and Chanel handbag.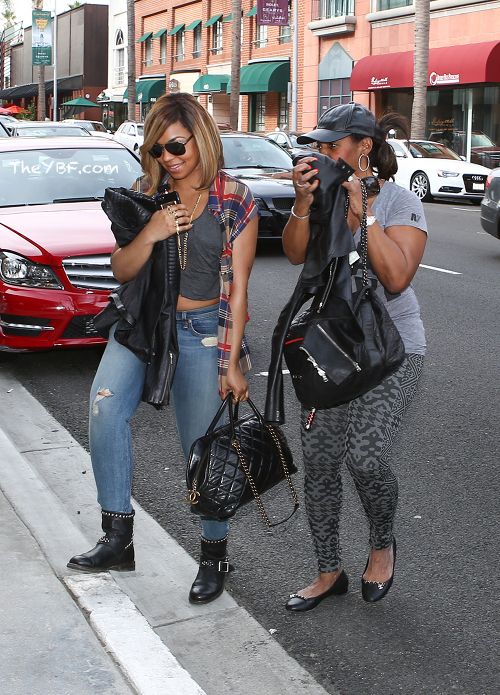 Is that Momager hiding her face?
Ashanti has been trekking across the U.S. promoting her new album BraveHeart and has been opening up about her off-again and "seemingly" on-again relationship with Nelly. We recently spotted the "I Got It" singer celebrating at her album release party with her ex(?) Nelly via Facetime.
Mmmhmm…
 
Meanwhile over in New York…
Ashanti's alleged stalker, Devar Hurd, was kicked out of a Manhattan Supreme Court after he went off on the judge.  He said there's a conflict of interest and is demanding a new judge to preside over his case.
According to the NY Daily News, the 35-year old fitness trainer told the judge:
"You know I didn't do nothin'. Why are you not honoring the simple fact of what's going on? Isn't that part of your job?"
 
Devar was accused of stalking Ashanti, her mom Tina Douglas and little sisterShia back in 2009. He was convicted and served three years behind bars. But that didn't stop him from continuing to contact Ashanti. He then started sending the "BraveHeart" singer explicit pics of his genitals.
After the judge asked his attorney for the alleged new batch text messages, Devar told the judge:
"I want to switch judges. You're talking about text messages. There are no text messages."
He added, "You're talking about emails. There are no emails."

 
The judge had enough of Devar's ranting and had him escorted out of the courtroom.
His next court appearance is on April 15th.  Sir, get your life!
Photos: Splash News/NY Daily News