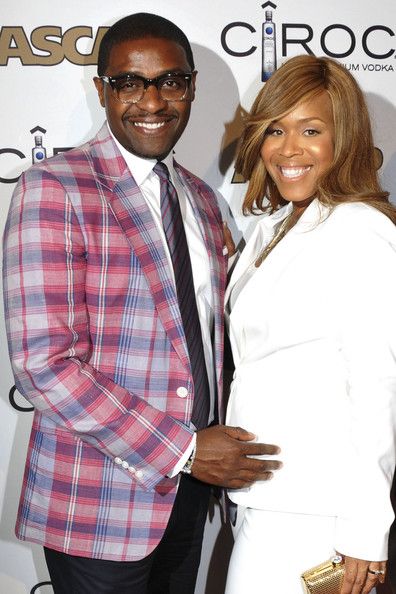 With season 3 of "Mary Mary" off to a great start, the infidelity that Tina Campbell confronts has emerged as one of the show's most intriguing storylines.  Find out why she takes "responsibility" for her husband stepping out of the marriage and speak on whether you agree or disagree. 
During a high-profile EBONY cover story a few months ago, we first learned about gospel singer Tina Campbell attempting to stab her husband, Teddy Campbell, for stepping outside of their marriage.  Now, on the current season of the "Mary Mary" reality series, fans and viewers get to see how the couple dealt with the issue.  What may shock some viewers is that Tina appears to take "responsibility" for her husband's cheating....or at least her part in it.  Before you get ready to go to war on this with your feminist (and common sense) hat on (we are TOTALLY ready ourselves), check out her full comment. 
During an interview with CNikky, Tina had this to say:
On taking "responsiblity" for her husband's cheating:


"I, Tina, assume full responsibility for the issues that I contributed to the relationship. I was controlling, talked too much. And you can never be heard over me because when I wanna talk I got the floor and ain't nobody gonna get it from me until I give it up. Real talk. That was the way it was and I have to work on myself. You know what I mean? I was selfish. When we started having children it's like, I forget that I have a responsibility as a wife. And I'm questioning you like, 'Really, what you want me to do? I gotta baby!'

On making her man feel "small":


Even though that's sometimes what you're faced with, that ain't the right spirit to do it in. And what happens is, you're going on and you're busy and you've got children and you've got work. And what happens is your husband is last and you don't realize that he's last. And if he has a problem with being last you're like,'Well, what am I supposed to do? You know that I've got a career? You know that I've got these babies, you're the one that got me pregnant!' You want your husband to be the man and to take his place, but because 'I'm a strong woman, I'm a this woman and I'm a that woman' we busy stepping on our man. Making him feel small. And you know what? I did that. And I take responsibility for that.
Do you agree that the both persons are responsible when one cheats?  Should each person in the relationship consider whether their own actions led to cheating (not just a breakdown) in the relationship?  We have our thoughts....and while both people are always responsible for communicating and how their actions contribute to the breakdown or success of a relationship, we can never co-sign on a woman causing a man to CHEAT, or vice versa.  Adults who respect each other choose to talk it out or move on from the relationship, not act with disrespect.
But, we want to hear your opinion.
SPEAK ON IT!
Watch Mary Mary talk to CNikky here:
Mary Mary airs on WeTV on Thursdays at 8c.