Newcomer Jhené Aiko graces the cover of Complex magazine's latest issue where she opens up about her daughter, her singing career and the passing of her brother. Find out what you may have not known about the newest singer/songwriter who loves a good bikini/monokini on the music scene when you go inside…
Up-and-coming singer-songwriter Jhené Aiko lands on the cover of the April/May issue of Complex. Fashion photographer Marcus Hyde shot the Complex shoot on the beach in Negril, Jamaica.
The 25-year-old singer (who celebrates a birthday on March 16th) is currently overseas with Drake performing their hit "From Time" and a few other songs she helps him out on.
Jhené, who has a sound that gives us Cassie tease, dropped her first mixtape Sailing Souls in 2011 then released an EP last year titled Sail Out. Ahd she's now gearing up for the release of her first studio album Souled Out.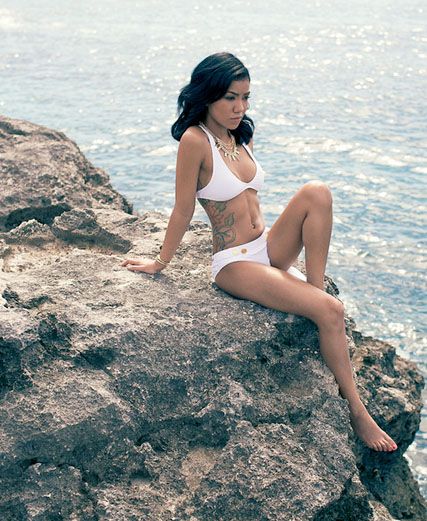 In the interview, Jhené (whose real name is Efuru Chilombo) revealed her mother is Japanese, Spanish, and Dominican while her father is an African-American, Native-American, German Jewish man.
The songstress, who counts Karrueche Tran and Rihanna as good friends (interestigly enough), talked about landing a deal with Epic Records when she was 12, then leaving the music industry to finish school. (Remember her?!)
"I was in high school," Jhené recalls, "and there was a new label boss who wasn't well versed in who I was or my music. I was just like, 'You know what? I want to get released.' "
She eventually linked up with Def Jam exec/producer No I.D. and was signed as the first artist to his Artium imprint.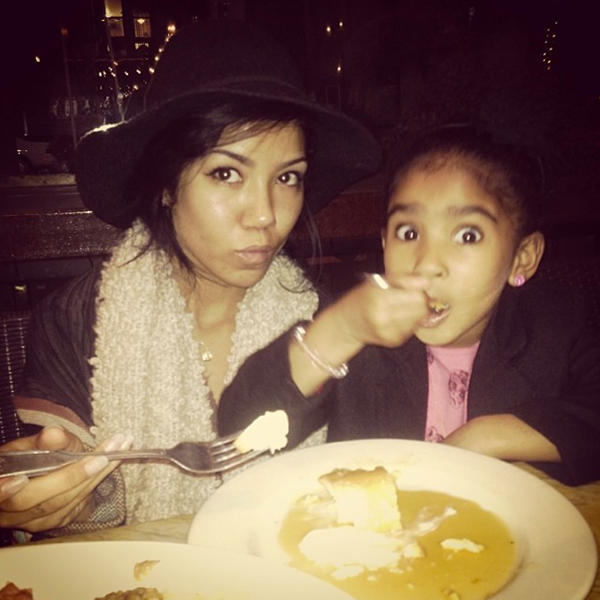 Jhene also opened up about her personal life. She revealed at the age of 20, she had a baby girl with Omarion's little brother, O'Ryan. She named her Namiko Love which means "child of the wave" after reading a book by the Vietnamese Zen Buddhist monk Thich Nhat Hanh.
"There's no such thing as birth and death because the wave cannot die; it's all water. Things manifest when the conditions are right, and they don't manifest when they're not right. But there are no ends, no beginnings, just continuation."
And she opened up about the death of her brother whom she lost two years ago after he lost his battle with brain cancer:
"When he first found out he had cancer he got into Buddhism," Jhené says. "I had started getting into Buddhism when I was 15. We were super close, almost like twins. We would get high and have these talks, like, 'What is life?'"

"He would see friends and they would see that he was walking a little different or had lost weight but he would never tell them, 'Oh, I'm sick.'" Jhené put her feelings into the song "For My Brother." He first heard it the day he passed away.

Jhené got the rising sun on her shoulder to represent her brother. "Waves of sadness crashing against shores of unsureness," she sang for him. "So hard for me to understand when doctors they cannot cure this."
 
Check out Jhené's full interview here at COMPLEX. 
Photos: Complex/Jhené Aiko's IG