We've got the behind the scenes look at how some of Beyonce's videos were made for her new visual album. Check out the video inside…
English music video and film director Jake Nava, who has worked with Beyonce for twelve years, gave us a behind the scenes look at the three videos he directed for Beyonce's visual album "Grown Woman," "Partition," and ***Flawless."
In the behind the scenes video Jake talks about how Beyonce has evolved as an artist and how her evolution is displayed in her music videos.
"I think Beyonce has a really good instinct for how she wants to be presented. Now more than ever she's famous for becoming a mom [but] that doesn't stop you from being the sexiest woman you can be," said Jake about the "Partition" video.

They had to shoot the "Partition" video really quickly since Jay Z was on tour at the time of the shoot. The video was shot in Paris and he was set to perform in London. Once the shoot was over, police escorted Jay to a helicopter to skip over to London for his show.  Gotta make it happen no matter what.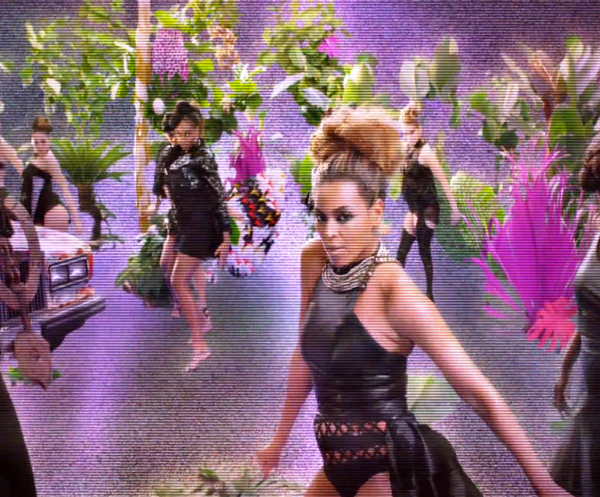 In the "Grown Woman" video, Jake reveals all of the footage of Beyonce as a teen was shot in the present. He said costumes and art direction allowed the footage to feel that it was filmed when Bey was a teenager.  Wonder where they found all that old school Hilfiger gear....
And for "***Flawless," Jake explained the video was inspired by 2 Tone nightclubs from the '80's. He revealed the entire video was shot by hand because "...Sometimes when things are planned, they can be less exciting to watch."
 
Watch the behind the scenes video below:
)
Loves it.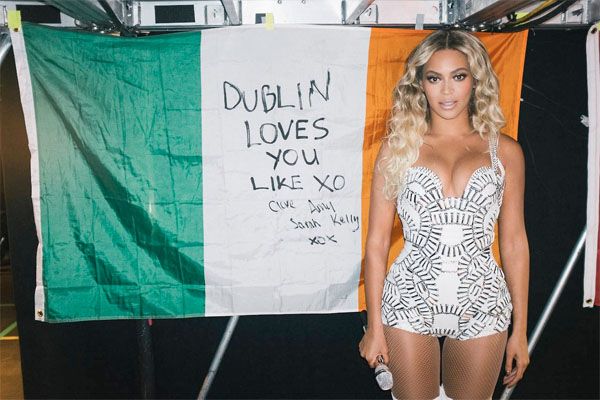 Bey will hit the stage at the O2 Arena tonight for her third of four shows in Dublin.
Photos/Video: FUSE/Beyonce's Tumblr/bootyliciousbeyonce