Rihanna is across the pond continuing to make some interesting style choices. Come inside and decide if we love her latest creation.
Rihanna was spotted leaving her hotel in London yesterday.  In this interesting get-up: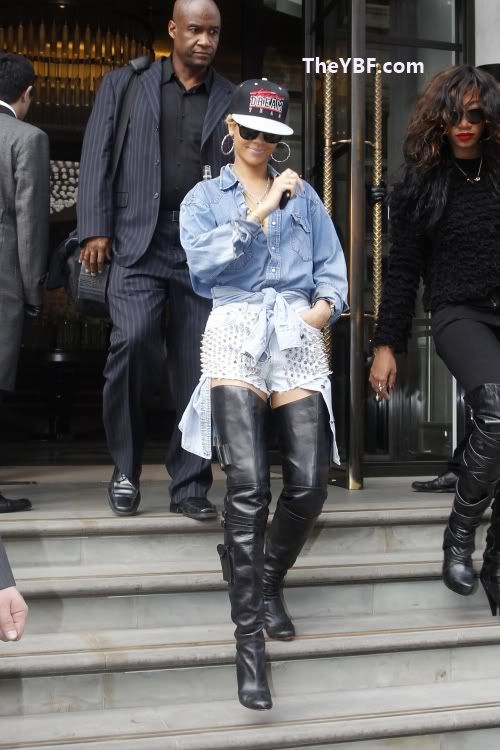 She created an 80s punk rock look mixing separates like her thigh high Louboutins, bedazzled studded stonewashed short shorts, and two blue jean shirts--with one tied at the waist.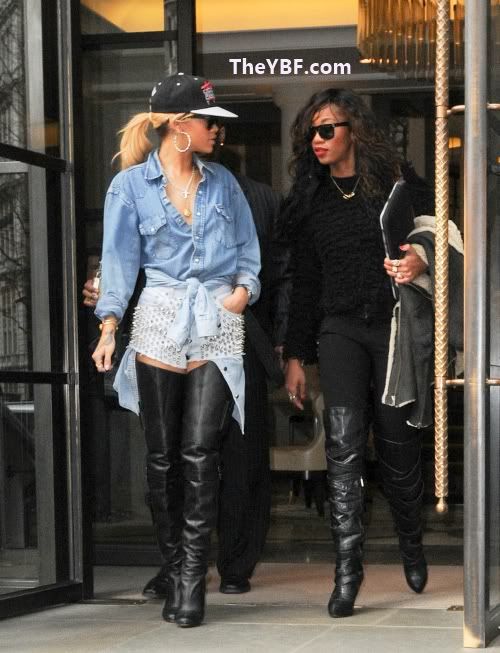 So......
DO WE LOVE IT?
The Randomness:
1.  Snooki is pregnant y'all!  She denied the accusations in order to not jinx herself.  But will admit it any day now.  Jesus help the chil'ren.... STORY

Photos via INF