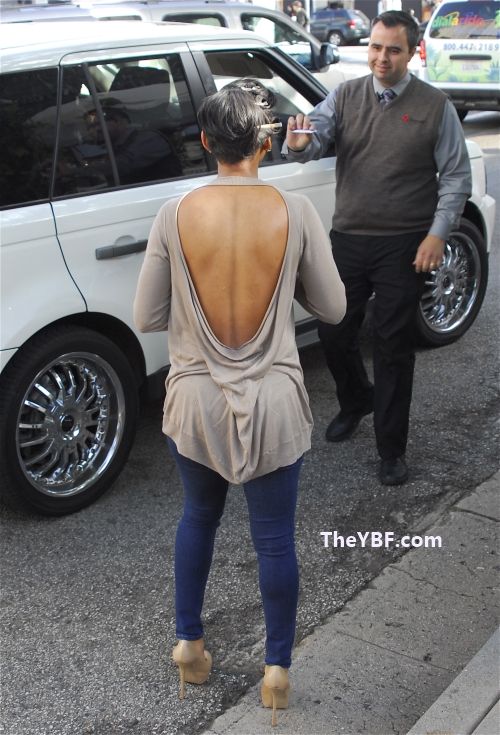 Can you guess which YBF chick was spotted hitting up The Ivy in L.A. for a paparazzi filled lunch?  Answer inside...
Everybody knows you don't go to the Ivy if you want to avoid the paparazzi lens.  So who's the YBF chick who pulled up in her white Range Rover in a backless blouse?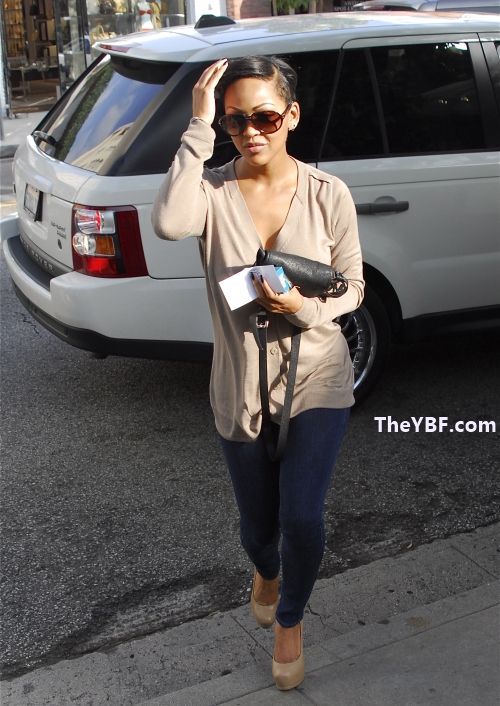 It's YBF Chick Meagan Good of course.  We see you girl....dipping into those new wardrobe pieces.  Maybe she's switching up her style because she's got a new man in her life. 
We've learned she's dating Sony Pictures Executive head honcho DeVon Franklin...who is responsible for many of the Christian based black films actually making it into the theaters--mainly Jumping The Broom (which Meagan stared in and where she likely met him).  He's also behind Pursuit of Happyness, Hancock, the remake of Karate Kid, and more.  Hmmm...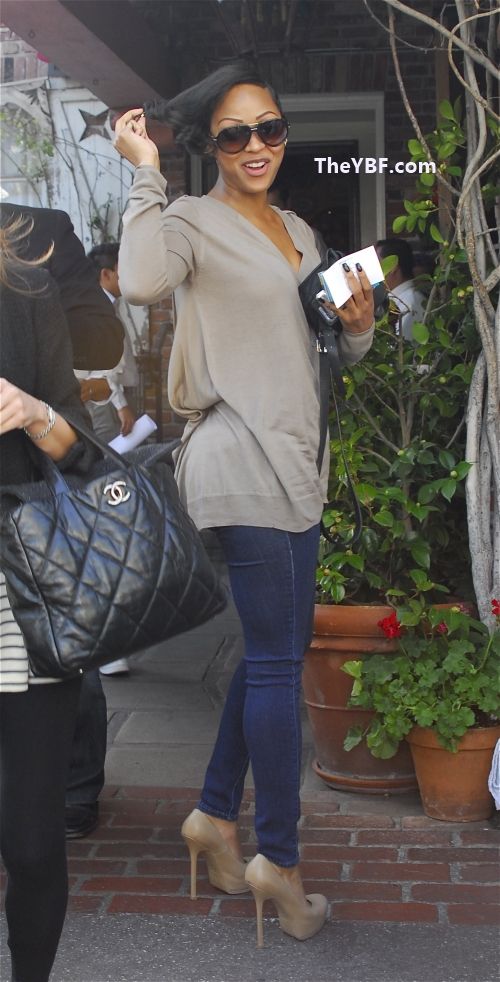 She's looking great these days.  Hair clips and all.  The 30-year-old is set to star in the upcoming Think Like A Man film in April.
Pics: SPLASH