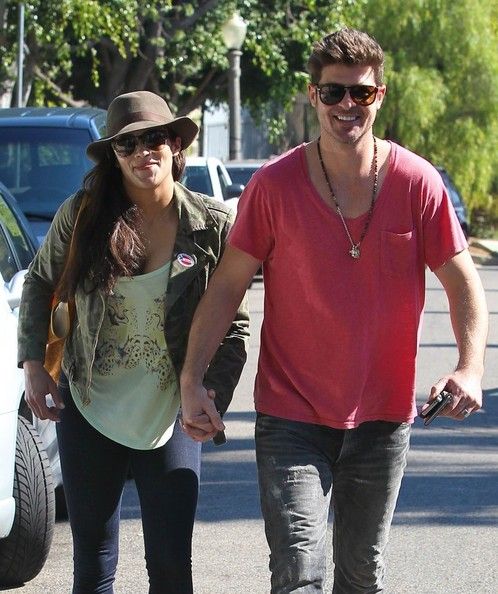 Friends of Robin Thicke and Paula Patton claim Paula "may" take Robin back (allegedly).  More inside...
We spotted Robin Thicke out and about in NYC without his wedding ring over the weekend, but that does not mean his marriage to Paula Patton is completely over.  Friends of the couple (shown above during happier times) told TMZ that Paula is open to giving Robin another chance.
Sources say Robin and Paula NEVER stopped communicating, however, Paula maintained that she wanted a divorce....at first.  Now, Paula's tone has changed and she wants Robin to convince her that they can make the marriage work to her satisfaction.
On an interesting note, friends say Robin's public antics (e.g. singing "Let's Stay Together" in concert) HAVE NOT swayed Paula. She's more impressed by Robin's parenting skills and how he keeps in touch with their son.
At least there's hope.....
 
Photo via Fame