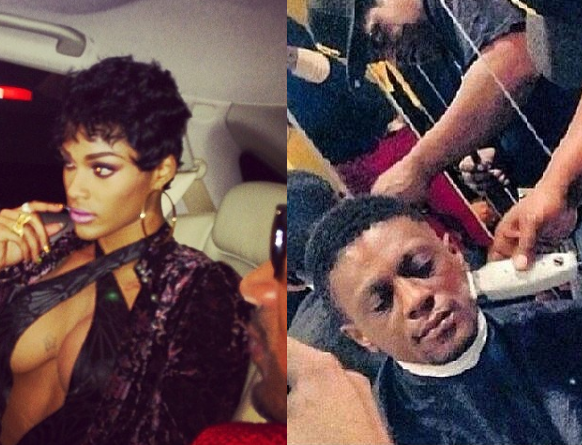 Get ready for some afternoon foolery starring "LAHH ATL" star Stevie J and Lil Boosie's kids.....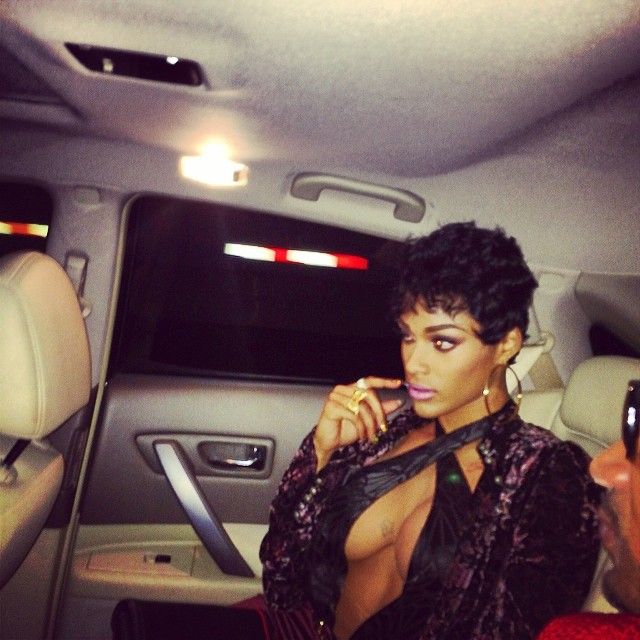 It's no secret that Stevie J (who wrote multiple hits in the 90s and early 2000s) had a few financial setbacks that left him in debt to the IRS and behind on child support.  It's also no secret that his breakout success on "LAHH ATL" has made him and wife (or whatever) Joseline Hernandez what we would call...hood rich.
Now....we do not know how Stevie J spends his money (although we know some of it goes in thongs and g-strings at the club, Joseline's thons and g0strings that is), but a pic on Joseline's Instagram has folks wondering if his money goes up his nose.
A recent pic of him and Joseline in their car (likely on their way to an appearance) shows a few specs of what appears to be a whiteish substance on his left nostril.  Maybe it's a camera glare?  You can always blur things like that out.  There's an app for it...surely.  But hopefully it's just the camera glare.  For Stevie's sake...
In other foolery:
In case you haven't heard, "Wipe Me Down" rapper Lil Boosie was released from a Louisiana State Penitentiary this week.  He'd been locked up since 2009 on drug charges. He was released early, and now, his kids (there are SEVERAL) have a reason to celebrate. 
First, his daughter:
Now, his son, rapping on eof his songs at "an appearance"...
Didn't Whitney say, "I believe the children are our future.  Teach them well and let them lead the way."?
Sad and unnecessary.  And an example of what NOT to teach your kids.
THOUGHTS?
Photos via Joseline Hernadez's IG/Lil Boosie's IG