The multi-talented Chris Brown showed off another one of his skills in the kitchen.  His girlfriend Karrueche Tran showcased his fried chicken dinner he apparently made her.  Check out the yumminess below...
So much for all those rumors--which Kae says she's "Stevie Wonder" too--that Chris is thisclose to hooking back up with his ex Rihanna.  Karrueche reminded folks who's his main chick...for now.  And tweeted this below saying "Yup.. Get mad!"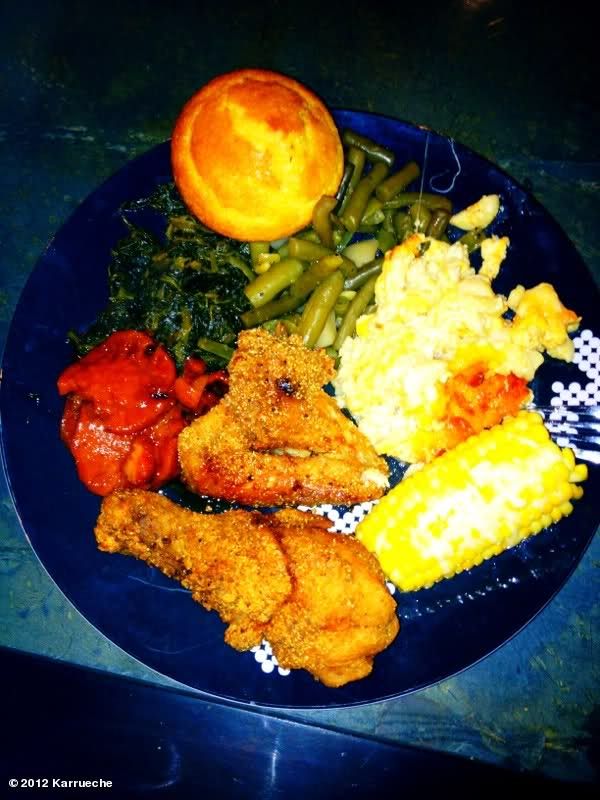 Apparently Chef Breezy chopped it up in the kitchen making fried chicken, corn on the cob, mac and cheese, greens, green beans, and more.  Now whether they were at his mom's house and Chris was simply turning over the chicken is still a possibility.  Especially since he tweeted the pic of himself in the kitchen above saying:
I don't know what the hell I'm doing! Hungry????
Well it looks yummy nonetheless...