New R&B artist August Alsina has had enough of Trey Songz's ego plus Nas' baby mama Carmen Bryan deletes her Twitter when you go inside…
New Orleans singer August Alsina is speaking out saying he and Trey Songz no longer "f*cks" with each other due to Trigga's big ego and major attitude.
August Alsina and Trey Songz collaborated on the remix to Alsina's "I Luv This Sh*t", but it seems the R&B 'bad boys' can't get along.
August recently did an interview with Rap-Up and had this to say about Trigga:
"I don't really f*ck with Trey right now. We don't get along right now. We ain't on the same page. He did some other sh*t and we just don't rock."
Now…there are unconfirmedrumors going around that Trey got upset when he found out he was hitting the stage BEFORE August at a show. August said in the same interview that he didn't hit the stage with Trey because he wasn't going to do a show with someone he had a problem with.
"We were supposed to have a show together and it just went left 'cause I can't deal with ni**as' egos and attitudes 'cause I'm just a real ni**a comin' through and I'm rockin'."
He continued, "Once ni**as go to talkin' a certain type of way, that shit ain't gon' fly with me and that's all that was and I just had to not do the show 'cause I can't stand on side of a ni**a if I really got something that I feel in my heart. It just ain't gon' work, so I just had to dip and we didn't do it, but it is what it is."
So it sounds like the rumor of Trey's big ego could be true.
Let's not forget where we came from Trigga.
In other news…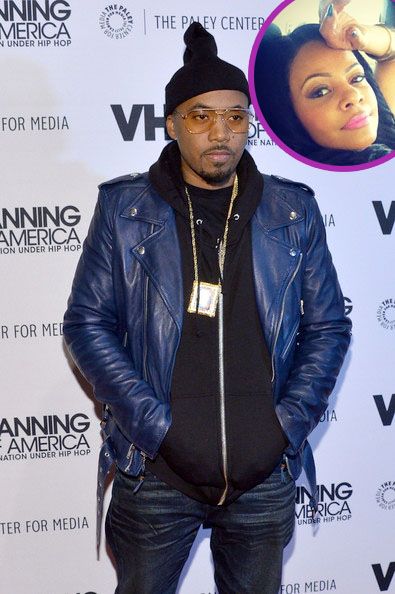 Nas' child's mother Carmen Bryanhas DELETED her Twitter page.  And according to reports, she called Nas "bipolar" before doing so.
News of her deleting her Twitter account comes days after she filed legal documents claiming Nas owes her more than $11K in back child support. She also claims that he refuses to pay their daughter Destiny's college tuition and medical bills.
She branded Nas as a "repeat criminal non supporter" and asked the judge to cite him for contempt, which could possibly land him in jail.
Carmen has been known to blast Nas on Twitter so it's a little surprising she deleted her account, although she's still holding on to her Instagram account.
Wonder if Nas' legal team had something to do with it....
Photos: Larry Busacca/Getty Images North America/Trey Songz's IG/August Alsina's IG/Carmen Bryan's IG