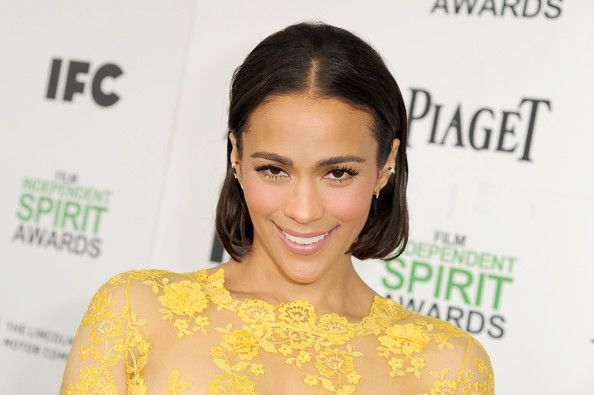 Paula Patton was looking not so mellow in lacy yellow as she made her first post-split appearance at the 2014 Film Independent Spirit Awards in Santa Monica Saturday afternoon.  Check out the almost-single actress looking great inside, plus the YBF folks who were there for the big event before the Oscars....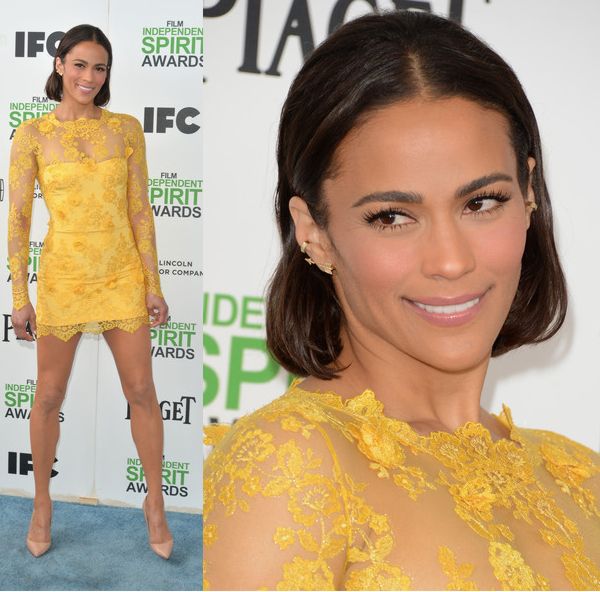 In a likely attempt to brighten up her rough week, Paula Patton showed up to Saturday's 2014 Film Independent Spirit Awards at Santa Monica Beach in a bright yellow lace mini dress. 
She threw on her nude heels and a smile to brave her celeb colleagues just days after she and husband Robin Thicke announced their split.   And after a car crash her son Julian was involved in this past week.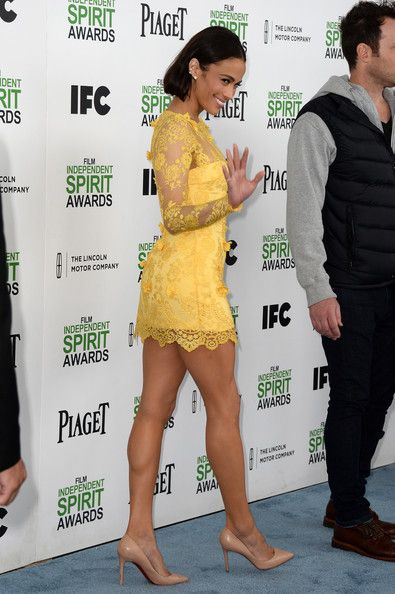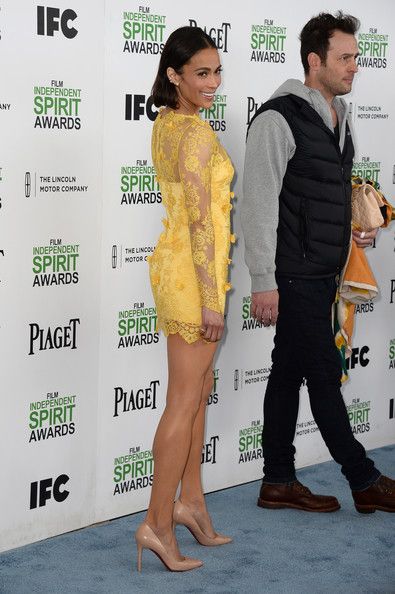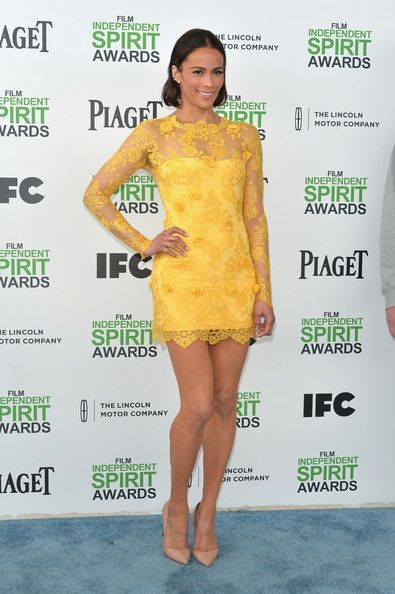 She looked like her usual self and in good spirits, but she IS an actress.  Nothing wrong with acting brave when you need to, and when you're brokenhearted.  Paula actually had a response a few days ago to the news about Robin trying to get her back.   And she revealed she is broken hearted.
On a lighter note, Lupita Nyong'o slayed once again with a fashion forward look at the Awards Saturday.  And she went home with the award for Best Supporting Female: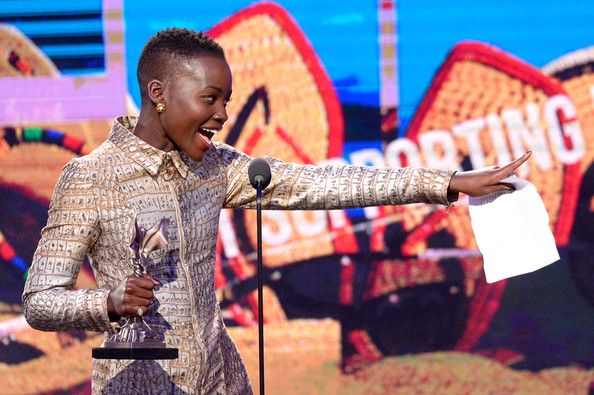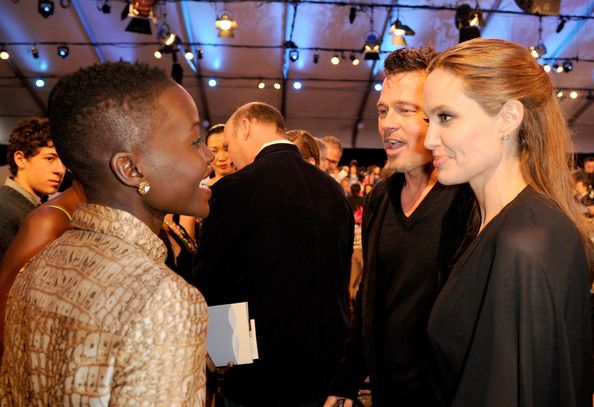 In a golden textured Stella McCartney Spring 2014 jumpsuit and Casadei heels, the golden girl caught up with her 12 Years A Slave co-star Brad Pitt and his wife Angelina Jolie.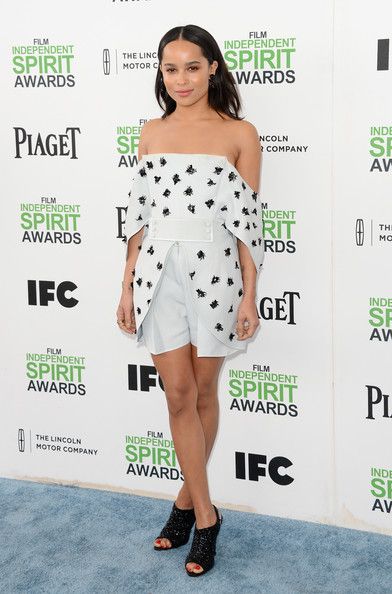 Zoe Kravitz kept it fun in a Balenciaga Spring 2014 black floral on white shorts and off-the-shoulder peplum top look.
Michael B. Jordan dipped into spring early with his cream colored suit.
Angela Bassett caught our eye in this bright orange number.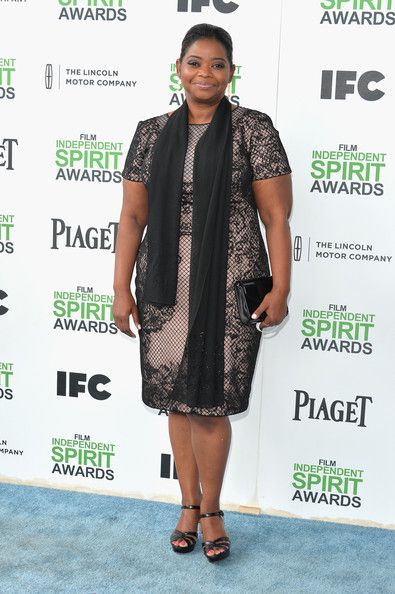 Octavia Spencer kept it simple.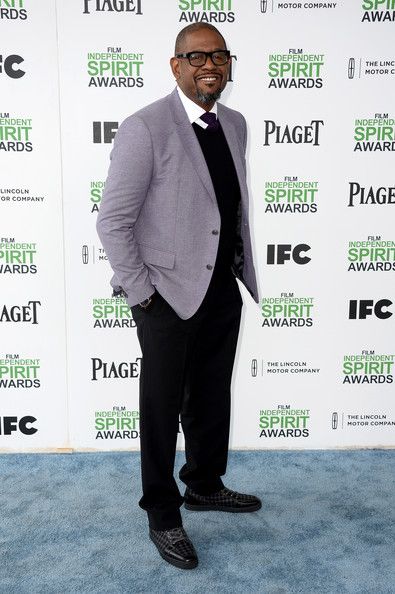 And the fellas--Chiwetel Ejiofor (with his girlfriend) and Forest Whitaker--kept it dapper in their suits as well.
As for the rest of the winner's circle: Fruitvale Station won for BEST FIRST FEATURE and 12 Years A Slave won for BEST FEATURE, BEST SCREENPLAY, and BEST CINEMATOGRAPHY, and Steve McQueen won for Best Director.
Photos: Getty