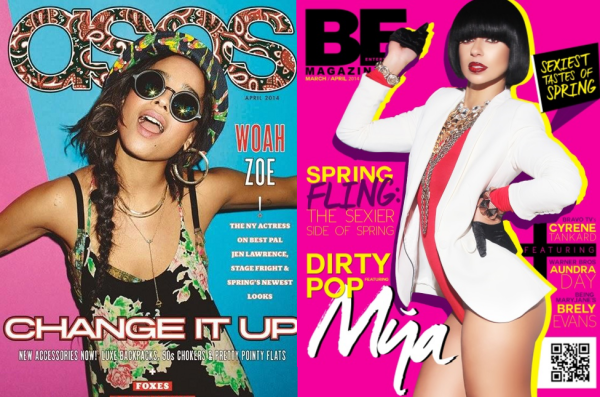 Zoe Kravtiz and Mya are looking hot while rocking the new covers of ASOS and BE magazines. See pics, video, and highlights inside...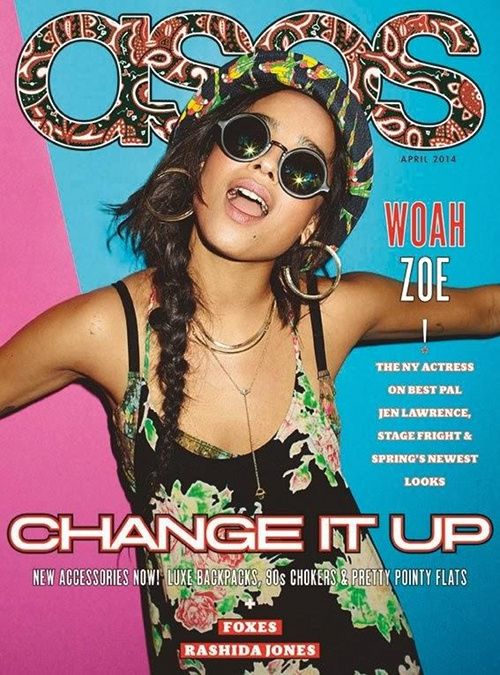 Divergent star Zoe Kravitz covers the April issue of ASOS Magazine.  She's rocking stylish prints from the British based e-commerce site--which happens to be one of our absolute faves.
Inside, she models ASOS clothing in a pictorial shot by Ben Sullivan and discusses spring trends, movies and her friend Jennifer Lawrence. Here are the highlights:
On her style:
"In high school, I was very eccentric…trying things out and wearing a lot of weird shit. Now I'm into t-shirts and jeans, dresses and floral prints. White t-shirts are my thing – vintage or ex boyfriends' – love 'em and take their shirts! And I'm really into the 90s thing. Now I get to dress like all the girls who were cool at the time – I'm living out the fantasy I had when I was 13."

On the expectation of her new movie, Divergent:
"It's a nerve wracking process…the book has fans and people are expecting things. They have ideas on what it should look like, or who should play the characters. I wasn't aware of the books before I read the script, but that was a good thing, because I probably would have freaked out."

On her friend Jennifer Lawrence's second Oscar nomination:
"I texted Jen…I was like 'Really?!'…she texted back, 'I know people are going to think I'm sleeping with one of the Academy or something.' But when it's people you know getting nominated for Oscars, it's like, wow, my generation's here now, we're being paid attention to."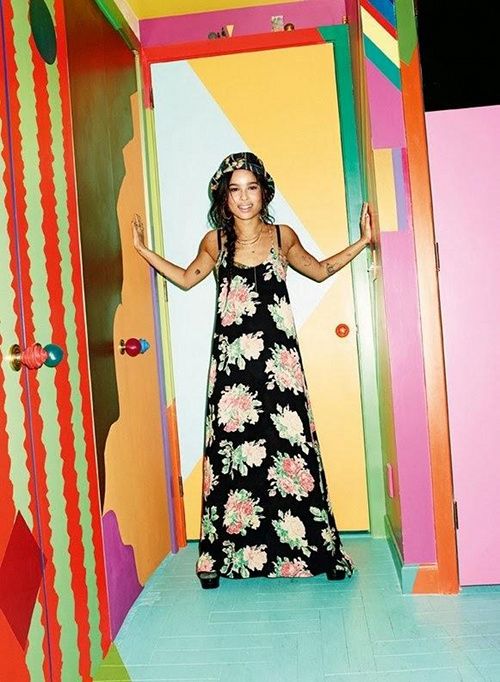 Love her style.  But really, only she can pull it off.
Watch Zoe's interview here:
Also in magazines....
Mya is back and is covering the 2014 Spring Fling Issue for BE Magazine. Inside, the "House Party" singer is showcasing a sexier side.  And she's discussing spring style, lasting 20 years in the industry and her style. She also learns how to do Atlanta's latest #NaeNae dance craze.
A few highlights: 
You have a mantra called K.I.S.S. Can you tell our readers what K.I.S.S means?


Keep It Sexy and Simple (K.I.S.S) is basically all about LIFE. It means getting rid of all the necessary junk in your life and keeping it Sexy and Simple so you can obtain more...


Who are your go-to/must-have designers for the spring?


As far as shoes, Giuseppe is one of my favorites. I've loved them for years. The style and comfort of his shoes, and they are very consistent and different. And as far as clothes, I'm in love with Dolce and Gabbana. They always make dresses that fit the body like a glove...



Tell us about your ideal date?


Well if I'm all dressed up and dolled up, I expect to go out. I put effort and time into my make-up, hair and outfit so I want to have fun, BE fancy and go out somewhere to eat, not like BE in a club or in a movie...
 
See Mya's BTS footage here:
Watch Mya do the "Nae Nae": 
What in the world....
 Photos via ASOS/Ahmad Barber