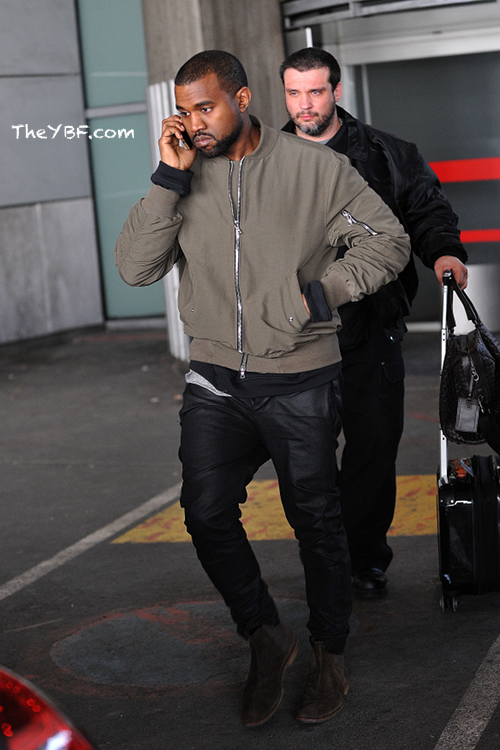 Kanye West appeared on "Late Night With Seth Meyers" where he revealed we may see a more kid-friendly side in the future.  Watch his interview and performance inside and see K. Michelle on "Arsenio."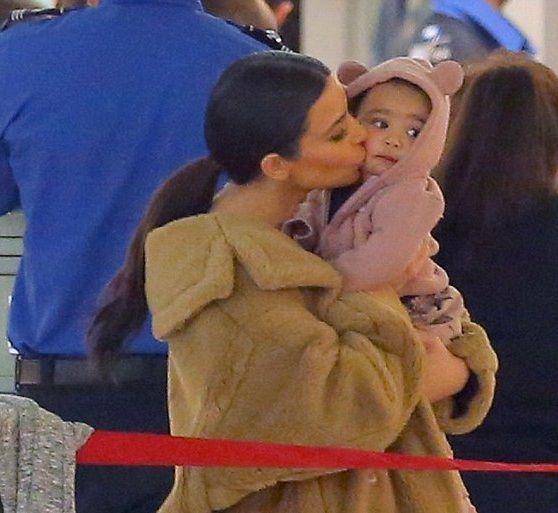 Kanye West (shown atop in Paris, France earlier today) appeared on "Late Night with Seth Meyers" last night where he talked about the changes he's experienced since the birth of daughter North and his engagement to Kim Kardashian (shown above snuggling at JFK airport on Tuesday).
So what can we expect Yeezy to do differently?  Maybe....fewer curse words?  He told Seth, 'My approach to life has changed' and he'll be recording music for 'artistic intellectual kids' now that he's a father.  Alrighty then.
Also, he discussed his clothing line (from a much calmer perspective than his Sway interview) and shared--again--why he's so frustrated that people put him in a box. 
Watch Kanye and Seth Meyers talk about on why he wears a mask on tour & his fashion line:
On going "Kid Friendly" and artistic music for kids:
Watch Kanye's rock his medley of hits ("Jesus Walks", "Touch the Sky", "Stronger", "Heartless", "All of the Lights", "Mercy", "Black Skinhead)" here:
Also on late night.....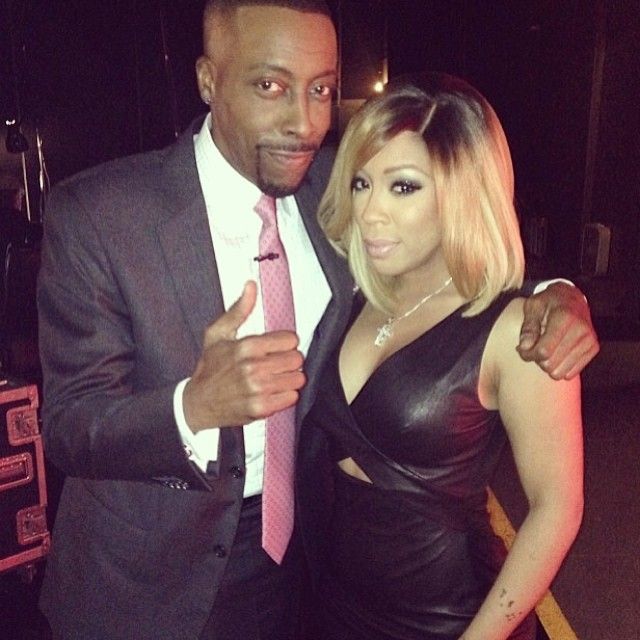 During her appearance on "The Arsenio Hall Show", singer K. Michelle (the "ghetto girl with table manners") revealed a few hidden talents (she's classically trained on the piano, can play guitar, and she also yodels).   She says certain websites owe her a check because she drives hits.  Oh?
"I don't think it's fair at all because you don't know me. You would react the same way as me to a lot of those situations. I'm just bold enough to do it in your face and I can. Those reactions from those blogs and everything, I make their hits go up, so they should thank me or maybe even send me a check."
Also, she said you see so many scenes of her popping off on ""LAHH" because she has the "best climax" of all her castmates. 
Watch the clips and see her performance below:
K. Michelle on haters, bloggers and why she's the "most calm" character of LAHH...but has the best "climax":
On her classical music training, guitar and love of country music:
Watch her rock "Can't Raise A Man" below:
Photos via K Michelle's Instagram/Splash/INF