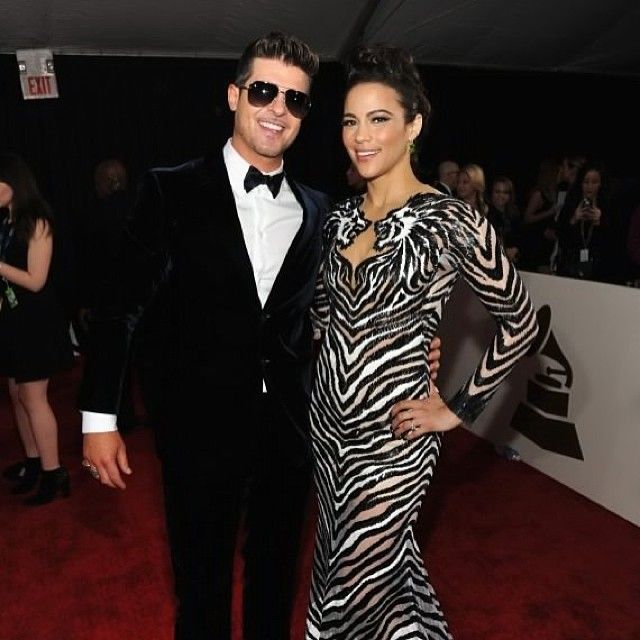 Robin Thicke won't let his marriage to Paula Patton end without a fight!  See what his friends are saying inside....
Earlier this week, Robin Thicke and Paula Patton announced their separation, but friends of the "Blurred Lines" singer admit that he's not on-board with the end of their relationship.  Talking to TMZ, friends of Robin say he's "determined to win Paula back."
After a few cancelled concert dates (and an improptu trip to Canada to meet up with a working Paula and to talk out), sources revealed that Robin will resume his tour on Thursday in Washington D.C.  But...won't hit the club scene afterwards (he's trying to show Paula he can change).  
Seems a dollar short at this point...
According to friends, one of the main motivations for saving the marriage is that Robin does not want to raise their two-year-old sonJulian in two-separate homes.  Guess he didn't think about that while he was grabbing girls' asses in pictures and kissing on random chicks in clubs.
Good luck you three....
Photos via Robin Thicke's Instagram/Paula Patton's Instagram