NY Knicks point guard Raymond Felton is headed to court this morning where he'll face three gun charges.  Inside, find out the shocking chain of events that led his estranged wife to turn him in....
After the NY Knicks lost to the Dallas Mavericks last night (110-108), 29-year-old point guard Raymond Felton found himself cuffed and behind bars with three gun charges.  The events that led to his early morning arrest today are quite shocking....and you can blame his alleged cheating ways AND his "fed up" wife.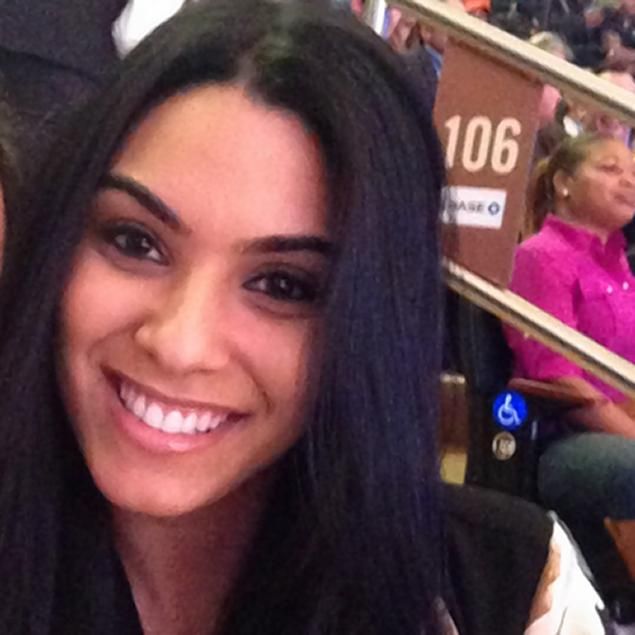 According to the NY Post, Raymond and his 26-year-old law school student wife, Ariane Raymond-Felton (above), recently filed for divorce after 19-months of marriage.  And sources claim they have engaged in several nasty arguments about his cheating.
"The wife is saying they had four verbal altercations since July last year. On the last one, he pointed a gun at her. It's an armor-piercing gun, loaded. It's a bad ass gun," a law enforcement source told The Post.

"She said, 'He's out doing his thing.' Looks like he was [having sex with] some girl on the side. They were arguing about bulls–t domestic stuff, but on this last one he pulled the gun, she said," the source added.
Wow.  Initially, reports on Daily News said a girlfriend of Raymond's was involved, but that has now been edited (for some reason).
So what did Ariana do?  Both ABC NEWS and The NY Post report that Ariane boxed up Raymond's gun and took it down to the 20th Precinct on the Upper West Side because she didn't want the gun in her home anymore.   And if you remember anything about NFLer Plaxico Burress, you'll recall that NY has some of the nation's strictest gun laws. You DO NOT want to get caught with one unlicensed...or in an improper way!
 
As of this morning, Raymond was charged with criminal possession of a weapon in the second, third and fourth-degrees and is headed to court shortly.  We'll keep you posted.
Last week, Raymond told the Daily News he didn't want to let his divorce affect his game (even though according to sports analysts, he's played poorly this season:
"It's your life. When you're going through certain things in life it's on your mind, no matter what. You try not to let it come into your job, into your workplace, but sometimes it does. You're human and it's a part of life. But at the same time, it is what it is. That's my personal life, though; I don't want to discuss that part."
Chile...
BONUS:
1. DMX is facing foreclosure on his NY mansion and blames Tashera Simmons (whom he's still legally married to his rep tells TheYBF.com) for living above her means.  When TMZ asked him about the siutation, he said, "I told her she is living above her means, that you can't still live on the same block as Martha Stewart and Chevy Chase, you gotta downgrade, but she refuses to do so because the house is in my name. She doesn't give a f*** about my credit."  Story.
Photos via AP/Getty/linkln