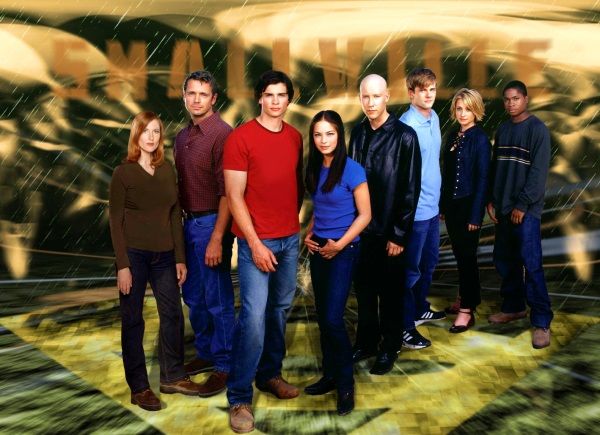 [NSFW] Do you remember "Smallville" star Sam Jones III?  If not, you'll remember the Large-ville package he seems to have possibly put on display in the XXX tapes we ran across.  See how Sam allegedly kept the money flowing once mainstream Hollywood stopped calling....
Former "Smallville" and "ER" star Sam Jones III hasn't had many mainstream Hollywood gigs since 2010 (he spent 10-months in prison for conspiracy to sell 10,000 pills of Oxycodone), but that doesn't mean he's been absent from the screen (or the internet).
This is what NOT to do when the checks stop coming in kids.
We were recently tipped off about two celebrity sex tapes (which are apparently not all that new but it's just starting to pick up steam on the net) that are alleged to feature Sam and his former girlfriend/Playmate Karissa Shannon.  He hasn't necessairly fessed up to the tapes, but, you can use you eyes and put 2 and 2 together.
And since adult entertainment company VIVID got their hands on at least one, we've now been informed that--"if" this is him, he's a far cry from "Small".  But that's neither here nor there.
We understand that dude has bills to pay and you have to keep the checks coming....but seriously?  If you've already got Hollywood credits to your name, why go down the porn route?
Outside of allegedly taping himself (awkwardly) giving up the goods, Sam uses his Instagram account to promote his clothing line The Miracle Entertainment Group, along with the obligatory inspirational quotes like:
"Reach out and stretch your mind, to comprehend UNLIMITED thought , UNLIMITED supply. There is NO LIMIT on what Mind can do. Stick to YOUR BELIEF until your goal is WON in spite of all the sneers and ridicule of the haters and the " It-can't-be-doners's " Don't be satisfied with any normal success! Keep ON and ON and ON! You have LIMITLESS POTENTIAL!-King"
Oddly, he posts tons of pics hanging out with rapper The Game.
The XXX pics and videos are splashed around the net, if you care....