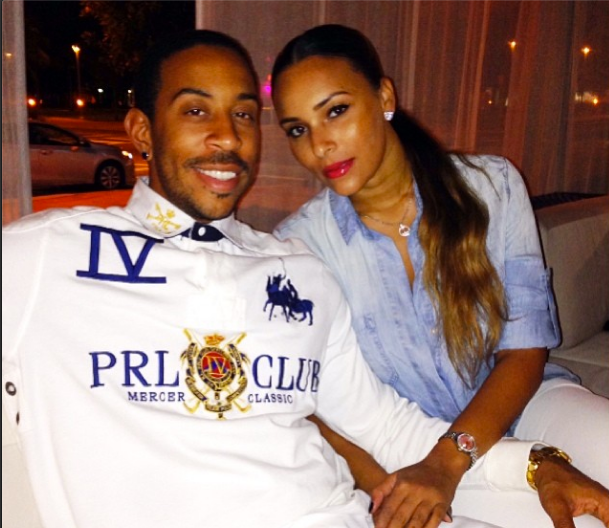 Ludacris just pulled a shocking move in this nasty custody battle with his newest baby's mother Tamika Fuller.  He's reportedly demanding full custody...after claiming he can't afford the child support he's been ordered to pay! 
Deets inside, plus what Chris Brown has been up to lately...
After claiming that he was in the relative "poor house" just a few days ago and couldn't afford the child support order that the judge ordered, rapper Ludacris has now filed papers asking for full physical custody of his and Tamika Fuller's 2-month-old daughter.
So...you claim to only have made $55,000 last year and you claim to be hurting financially due to Fast 7 co-star Paul Walker's death...but now you want to take this child from her mother so you can have full custody?
And it gets nuttier.  He is also requesting Tamika pay HIM child support!
TMZ states:
The rapper now says in legal docs he's a "fit and capable parent" and should get full physical custody. He offers up his parental resume, saying he's always been "an active father" to his 12-year-old girl.

Now the plot thickens.

Luda has also asked the judge to force Tamika to pay HIM child support. That's interesting, because Tamika was asking for $15K a month in child support and Ludacris pleaded poverty, saying Paul Walker's death derailed "Fast & Furious 7" and his cash flow dried up. The judge awarded her $7K a month.
Well, this is interesting.  Is it just us, or does this seem like more of a spiteful move than anything else?
In other news, Chris Brown got out of rehab yesterday to do something good: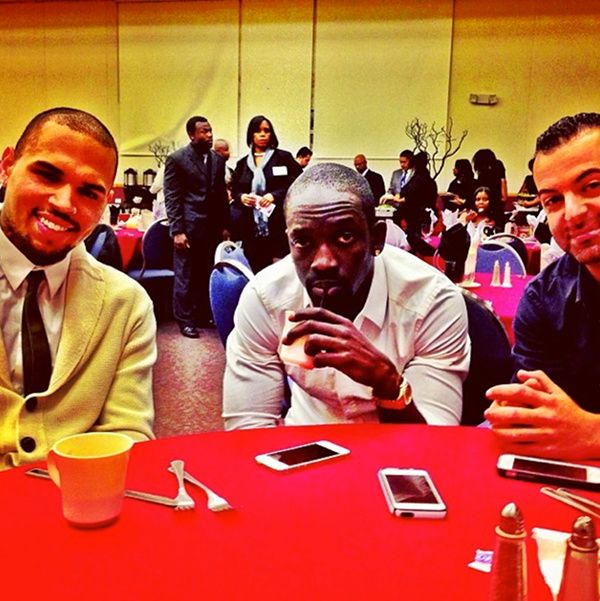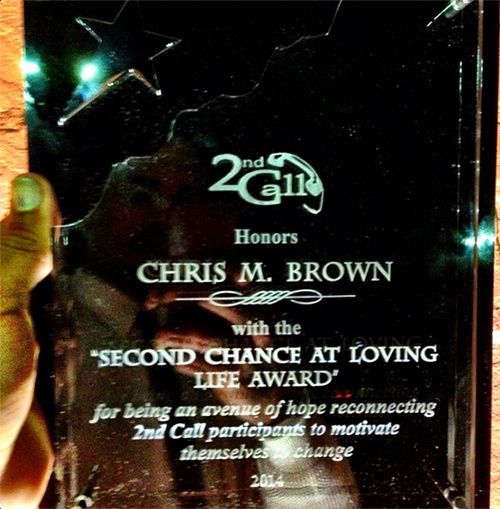 He and Bu Thiam hit up the 2nd Call awards event to celebrate what he and his Team have done recently in the field of community service yesterday.  Chris received the Second Chance At Loving Life Award for all of his hard work lately.
Nice.
Chris is also making some music moves.  Yesterday, he dropped a song called "B*tches" with Tyga...which will appear on a mixtape the two are working on together called Fan of a Fan 2.  This will be a follow up to their 2012 mixtape Fan of a Fan.  Check out the new anthem for ratchets everywhere below:
And by the way, that mixtape drop will be in addition to Breezy's own studio album, X, which just got a release date of May 5th.
Photos: Eudoxie's IG/Chris Brown Official's IG