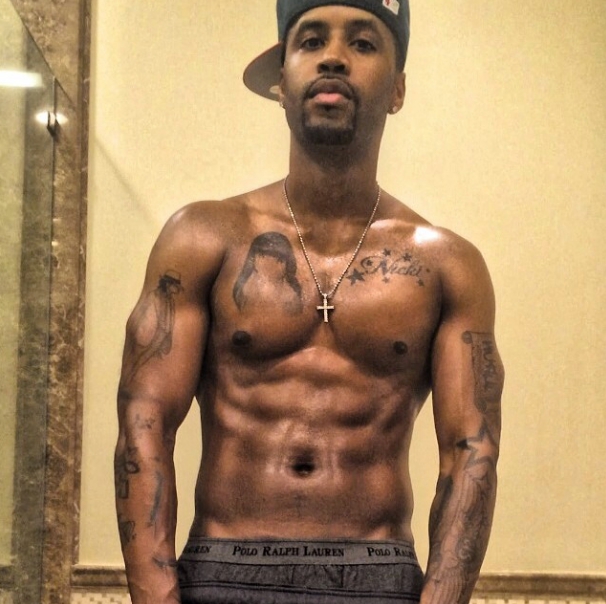 This is just getting weird. Nicki Minaj's hype man/rumored boyfriend Scaff Beezy has two new tattoos and BOTH of them are of Nicki Minaj. Check out SB's new ink inside...
For Nicki Minaj and SB to not be in a confirmed relationship, it just seems weird SB's getting all inked up with Nicki's name and face over his body.
This isn't SB's first tattoo of the raptress. Back in November, he revealed his 6-hour long Nicki Minaj face tattoo on his arm.
NOW, he's flexing Nicki's face on one side of his chest and her name with stars around it on the other side. We haven't seen Nicki sporting any SB tattoos so we wonder how she really feels about him inking her face on his body.
Guess he had to tat her face so she knows it's real...
Photo: SB's IG