Kandi Burruss, Mama Joyce and Todd Tucker all rolled to "The View" today.  And they kept it real as always with their drama as Whoopi, Sherri and guest host Jerry O'Connell played referees. 
Check out the vids inside...
So, today on "The View", "RHOA" star Kandi Burruss brought her mom Joyce and fiance Todd to discuss their triangle of beef. 
Ms. Joyce STILL refuses to admit she's simply mad she will no longer be Kandi's #1 concern...because Todd is now taking that spot. 
Mama Joyce grasped at all the straws, telling "The View" co-hosts that she doesn't like that Todd took two months off of work a while back, and that he didn't mention Kandi's daughter Riley when he went on Andy Cohen's show "WWHL" recently.
Sigh.  The co-hosts saw straight through her B.S. and Whoopi straight up told her to let Kandi's grown ass make her own decisions...and mistakes if that's what occurs.
Todd defended himself and held his anger in quite respectably.  And Kandi wept.  As usual.
Check out the interview below:
Before their appearance, Kandi, Todd & Mama Joyce snapped some pics backstage.  And Kandi said she freaked out when Whoopi--who she's a big fan of--surprised them in their dressing room: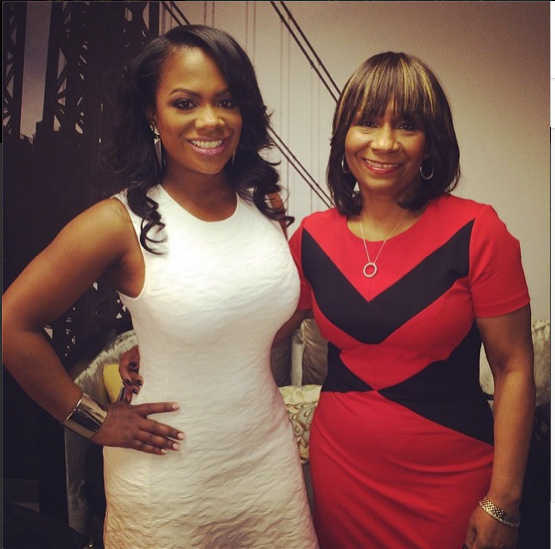 Good luck with all that Kandi...
Photos: Tresa Sanders' IG, Kandi's IG