Tyler Perry's latest flick Good Deeds made $16M at the box office this weekend, finishing in second place.  See how other movies fared inside....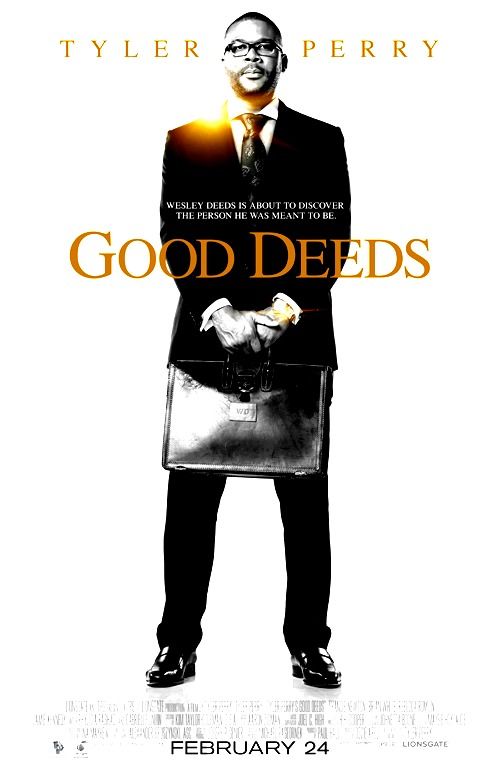 Tyler's Perry's Good Deeds starring Gabby Union, Eddie Cibrian, Phylicia Rashad, Rebecca Romijn, Beverly Johnson, and Thandie Newton opened at No. 2 with $16 million this weekend.
Though Tyler's "Madea" films usually gross over $20 million the first week, this is a good showing for a Tyler flick without his favorite character.  He used actual black women for this film.
Here's how the rest of the Top 10 Box Office turned out over the weekend.

1. Act of Valor, Relativity/Bandito Brothers, $24.7 million
2. Tyler Perry's Good Deeds, Lionsgate, $16 million
3. Journey 2,  New Line/Warner Bros.,  $13.5 million, $76.7 million
4. Safe House, Universal, $11.4 million, $98.1 million
5. The Vow, Screen Gems/Spyglass, $10 million, $103 million
6. Ghost Rider: Spirit of Vengeance, Sony/Hyde Park, $8.8 million, $37.9 million
7. This Means War, $8.5 million, $33.6 million
8. Wanderlust, Universal, $6.6 million
9. Gone, Summit, $5 million
10. The Secret World of Arrietty, Disney/Studio Ghibli, $4.5 million, $14.7 million