Last week, we sensed some trouble in Trouble Man T.I.& Tiny's paradise.  And it seems to be continuing to play out via social media.  Check out how the (ringless) twosome appeared to be competing to have the most fun over the weekend as they spent time apart....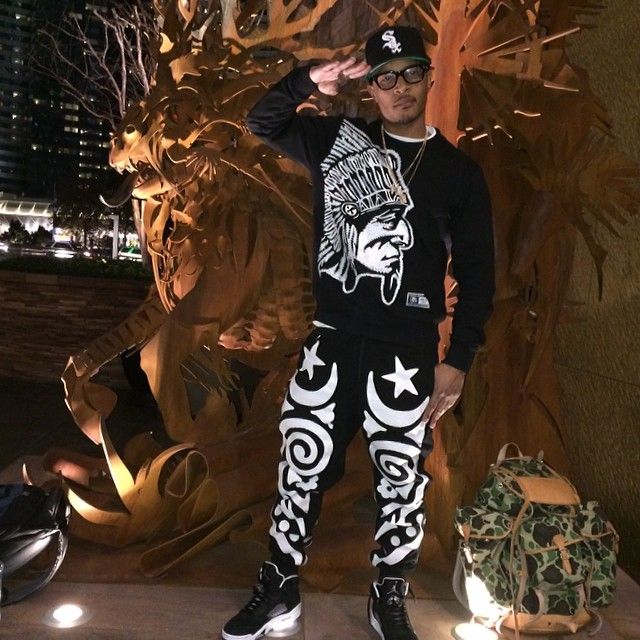 After T.I. hosted a party in New Orleans Saturday night with Miguel for the 2014 NBA All-Star weekend, he snapped a pic showing off his flossy gear.  And seemed to send a subtle shot to his wife Tameka "Tiny" Harris saying:
#KickinMajorFlav #hustlegangovererrrrthang #ImHavinWaaaaayMoreFunThanU #Hahahahahaha (JokerVoice)
Tiny wasn't at her husband's side during the All-Star weekend, like she usually is, so it raised a few eyebrows amongst their fans and followers. 
Instead, Tiny spent her weekend back in Atlanta at her fave place--the strip club: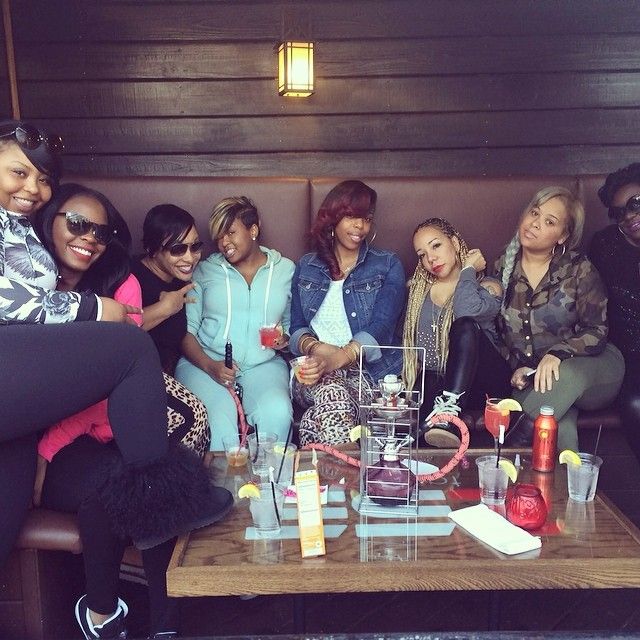 She posted a pic yesterday of all her girls saying, "Turnt in the day time..& we ain't even at AllStar..but u wouldn't een no it!! #Folliesgoing".
We hear Follies is a hole-in-the-wall ratchet type of strip club (probably Tiny's favorite).  But she was determined to show off just how much fun she could have without her husband: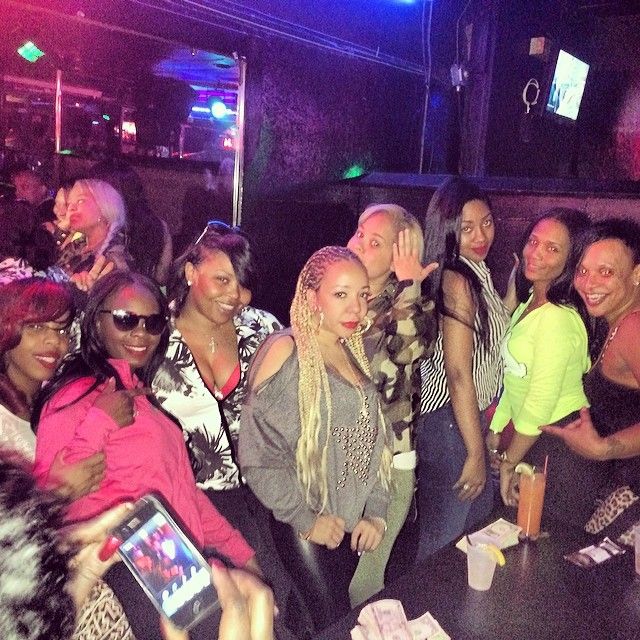 She said,"Damn we club hopping today! & we keep getting deeper & deeper!! #Atlnights."

These two.  It's been a while since we've actually seen them together.  Hope they work out whatever is going on....
Photos: Tiny's IG, T.I.'s IG