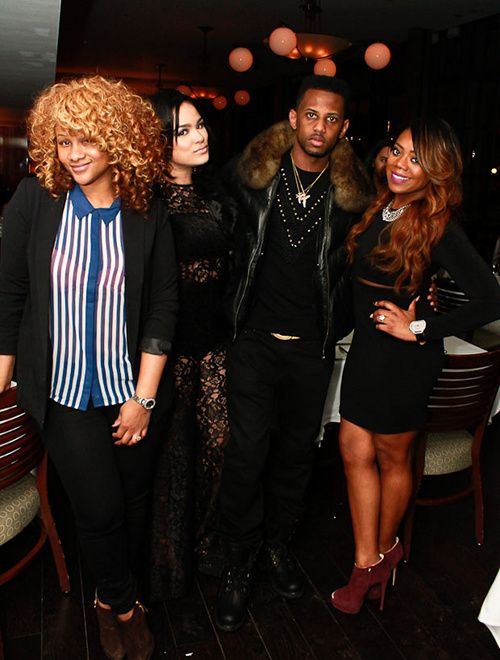 Rapper Fabolous is no longer scared to show he's a taken man.  He's been snapping pics left and right these days with long time girlfriend, former "Love & Hip Hop" star Emily B.  And last night was no exception as the twosome and their usual friends celebrated Em's birthday at PYNK Magazine's NYFW dinner. 
Pics inside...
Last night, curvalicious chick Emily B. was the guest of honor at PYNK Mag's Birthday Edition dinner at Bryant Park Grill.  She rocked a sexy black lace dress exposing only a bandeau and hotpants to show off that body.  And her homies Meeka Claxton and Mecca Moore (owners of PYNK) made sure she had a fabulous...or Fabolous...birthday.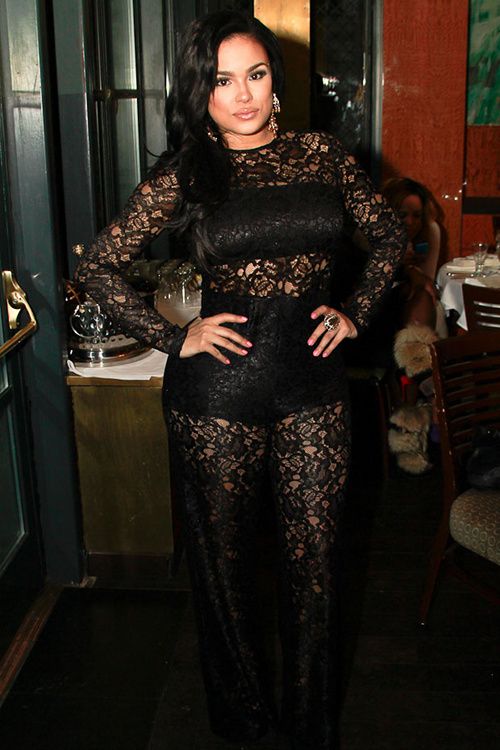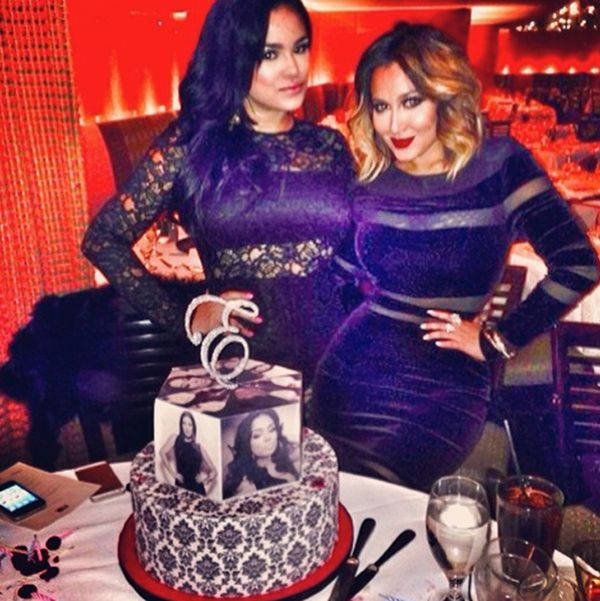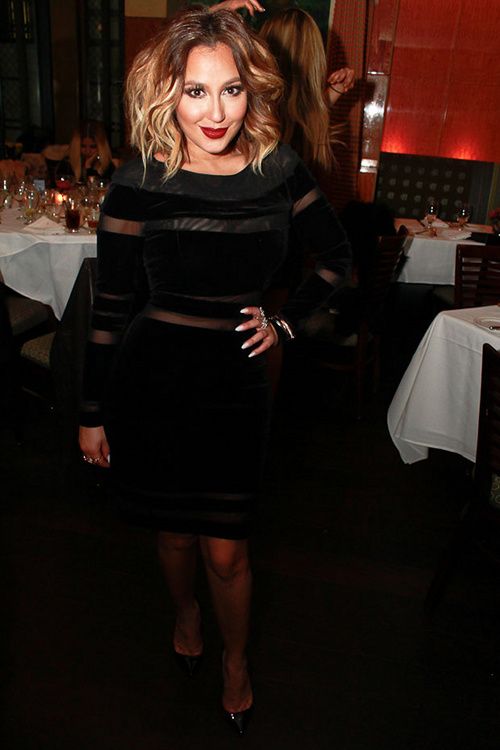 Em's long time bestie Adrienne Bailon was there at the True Indian Hair, Ultra Sheen Supreme and Dusse sponsored dinner looking hot.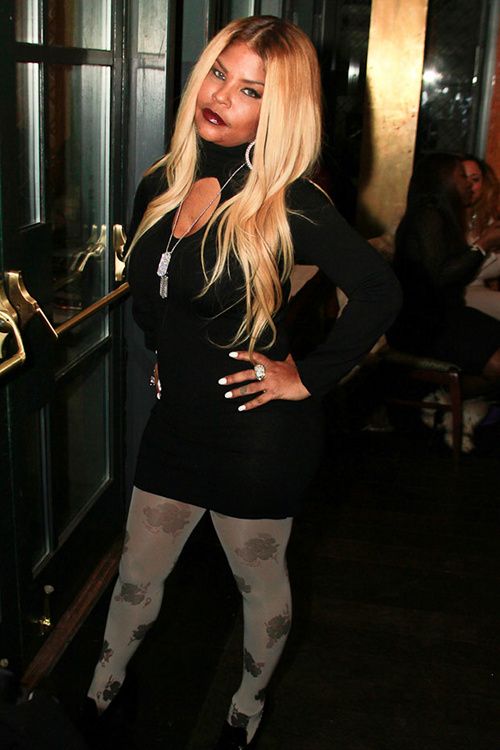 And Em's fellow stylist chick Misa Hylton was there to celebrate as well.  Are we feeling this look?
Looks like fab times.
And for her birthday, she was also spotted doing some major shopping at Bergdorf Goodman.  And stopped to snap pics with a fan: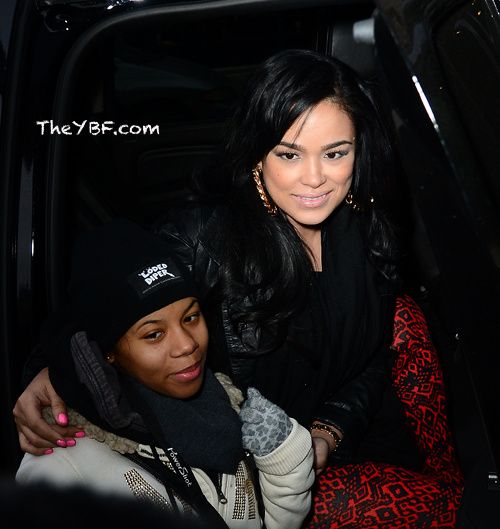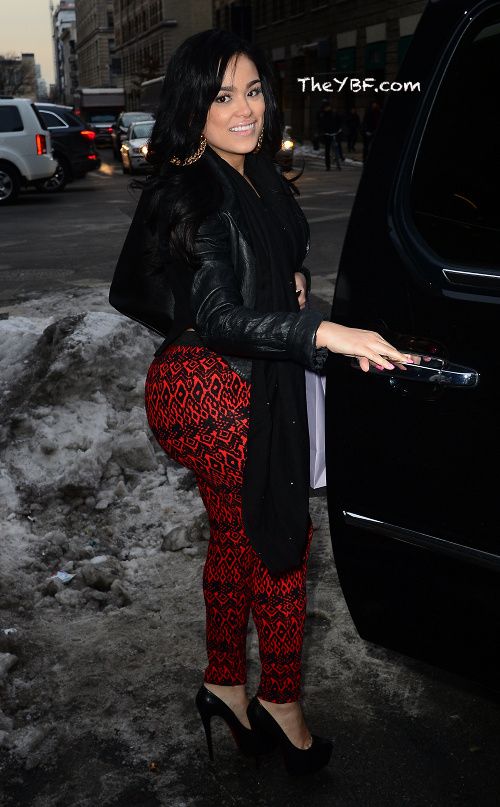 Happy birthday Emily!
The Randomness:
1.  Aisha Tyler busted her ass while walking out on yesterday's episode of "The Talk".  She's OK!  STORY
Photos: @beanzofsfpl's IG, Adrienne's IG, Splash