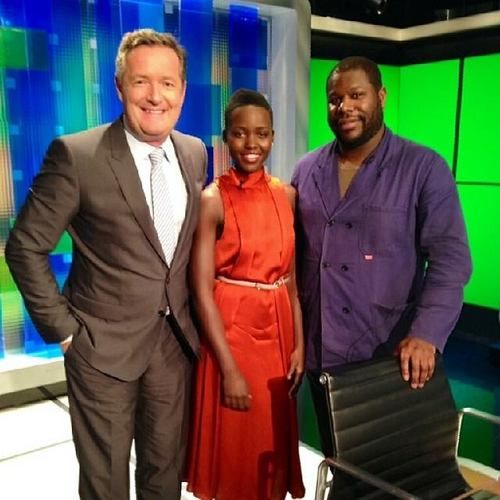 Lupita Nyong'o appeared on Piers Morgan with director Steve Queen recently, and graces the cover of BACKSTAGE.  See pics inside and watch what T.I. said about Justin Bieber on Arsenio......
Piers Morgan tweeted a pic of Academy Award nominees Lupita Nyongg'o and director Steve McQueen who stopped by is CNN show talk about their work in 12 Years A Slave and it's cultural impact. Steve said Lupita was as striking as young Grace Jones and has a certain charisma.  In the clip above, she describes how she felt when she got the role of Patsey. 
Also.......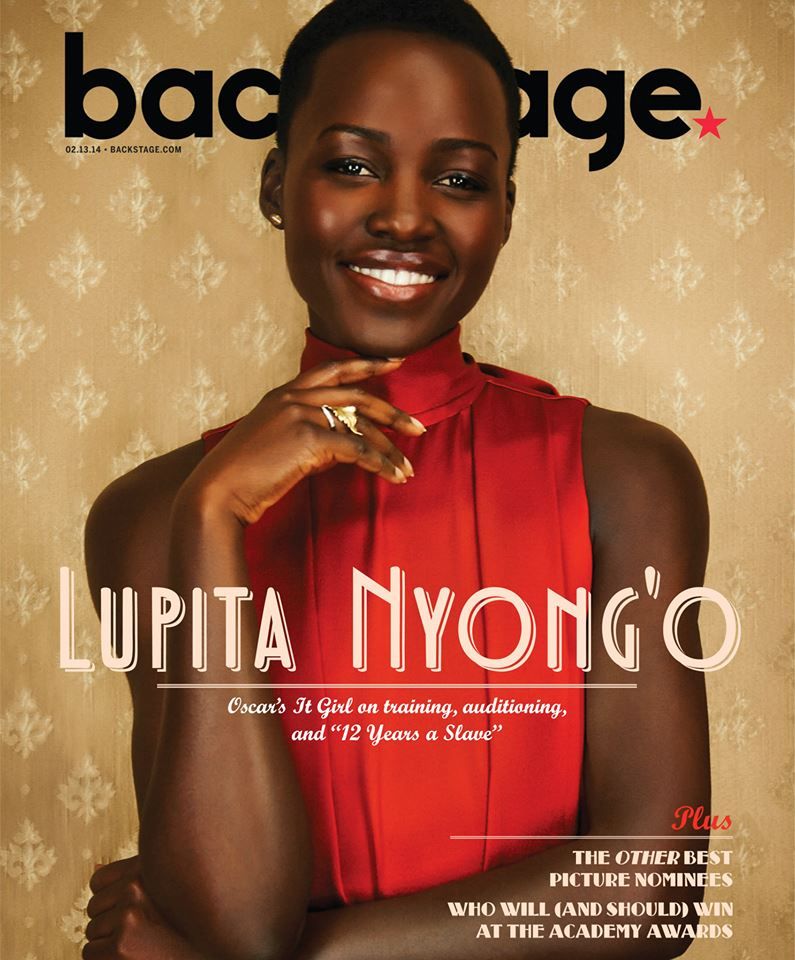 Lupita covers the latest issue of BACKSTAGE Magazine.  And we're loving the cute effect.
In the article, she talks about landing her breakthrough role in 12 Year A Slave and auditioning for Steve. 
"I give myself homework when I have an audition. I give myself goals, and that's how I check how I'm doing. It can be something simple like 'listen,' or 'find your feet.' And then afterward it's an assessment, so in a way it's not about booking the job or not. It's about what I learned as an actor about that character. And if I can pinpoint something, then I'm in good shape. And if it's all a blur, then not so good."
When asked how she moved from her role in 12 Years to her current feature, Non-Stop, she said,
"As actors, you become an expert at starting over. Every single role brings with it an ignorance and an insecurity, and so you have to approach it with the same curiosity and humility. I'm always nervous. Doesn't matter how many times I do this. But I remind myself it's because I care. Steve would say, 'Fail and then fail better!' And that environment was so liberating. It's not about getting it right. It's about getting it truthful."
On tv..........
T.I. sat down with Arsenio Hall and revealed that he's offered some words of advice to Justin Bieber about the entrapments of celebrity and becoming a man. 
"I can only imagine the mistakes that can be made but I try to offer insight whereever needed.  When I speak to him he listening with an open ear.  Everybody's had that moment when they look in the mirror and say something's got to change.....You have to pick and choose the times when you do what you want to do and when you do what you have to do."
We wonder if that also applies to his marriage to Tiny.  Totally wish Arsenio would have asked that ish......
Photos via Piers Morgan Twitter/Matt Doyle/Backstage/Arsenio/Warner Bros/Paramount