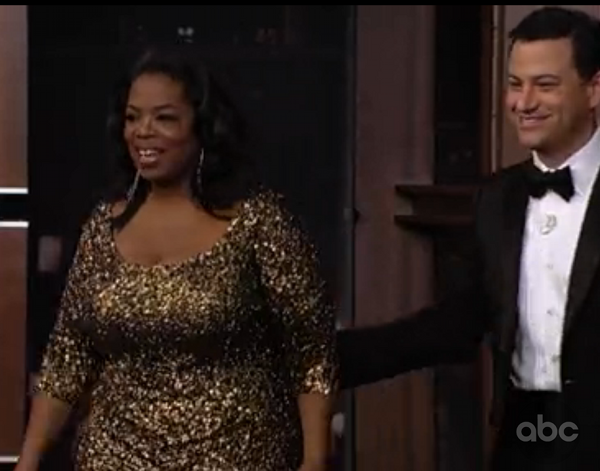 Oprah chatted up Jimmy Kimmel last night as his special post-Oscars headlining guest. Check out their first sit down together ever inside...
After shamelessly begging Lady O for years to appear on his show, she finally accepted.  Even though she told Jimmy she had standards until deciding to appear on his show.
Oprah won the Jean Hersholt Humanitarian Honorary Oscar Award.  So they discussed all the "good stuff" she's done and her first horrible time attending the Oscars back in 1986 when she was nominated for The Color Purple.
O revealed that she's considering returning to acting, that she did have to wait in line at the DMV, and that she confronts drivers who are texting.
Check out their funny sit down below: