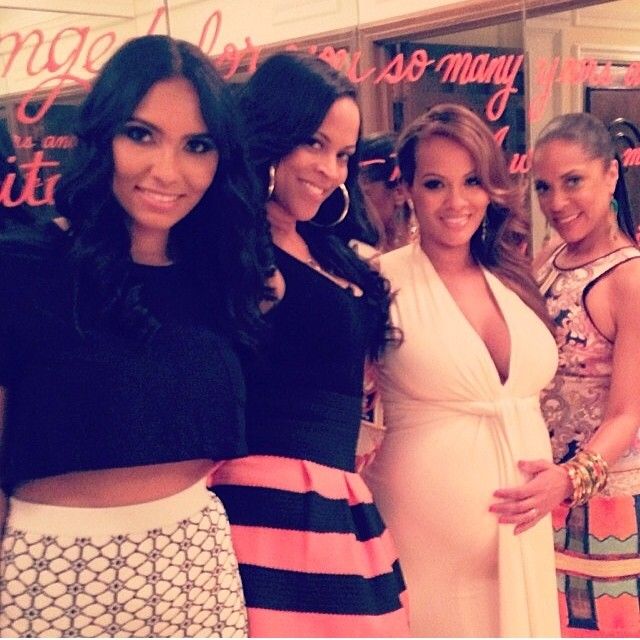 Baby Boy Crawford, whose dad Carl has a $142 million MLB contract and is now with the Dodgers, is on the way.   And Evelyn Lozada celebrated with a Diamonds & Diapers themed baby shower Saturday afternoon in L.A. with her celeb friends and fam.
Check out the girly pics inside...
With her hot daughter Shaniece and close friends like Shaunie O'Neal and Tiffney Cambridge on hand, former "Basketball Wives" star Evelyn Lozada munched on cake and copped some major presents (from Hermes and more) at her Diamonds and Diapers baby shower.  Her publicist and good friend Danika Berry put together the fancy schmancy affair: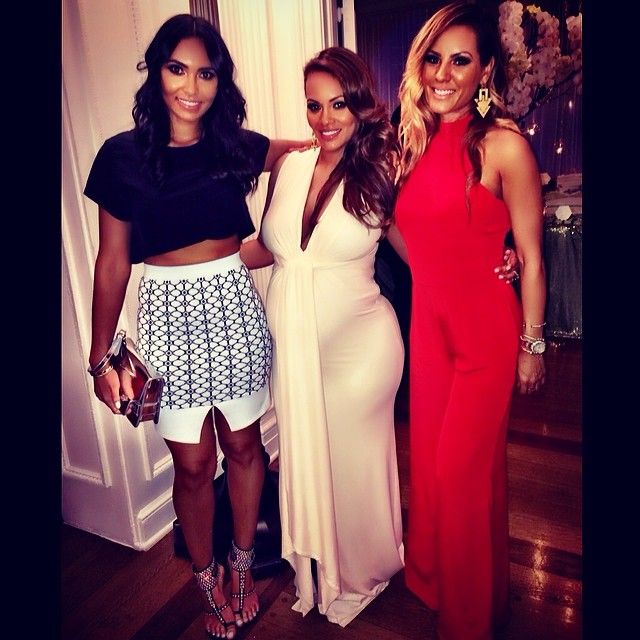 Ev's friends from reality tv Nikki Chu and Rah Ali were also there.  Donk competition?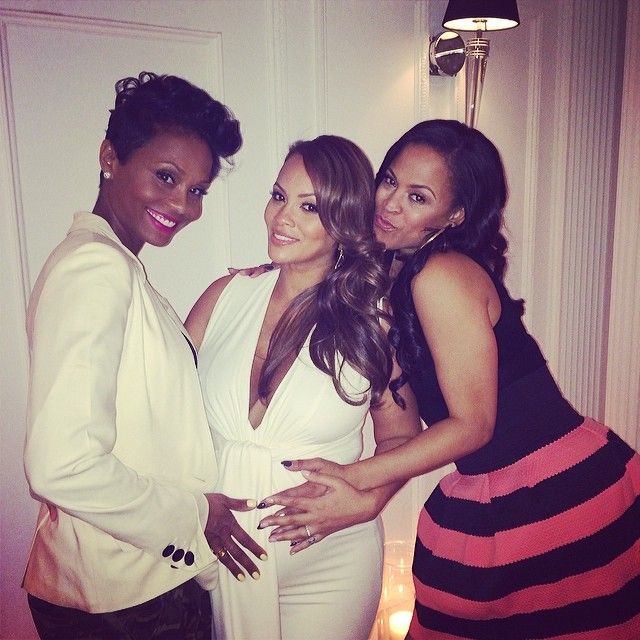 And so was her "BBW" co-star Tasha Marbury.  No Tami & Suzy?
The ladies hit up the dress-up booth that's usually at weddings.  Looks like Ev pulled out all the stops for Baby #2.  No "sprinkle" here....it was a full out shower.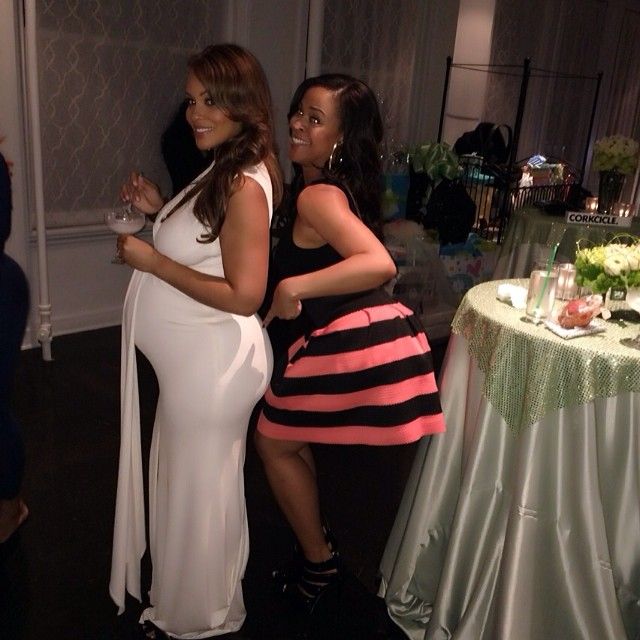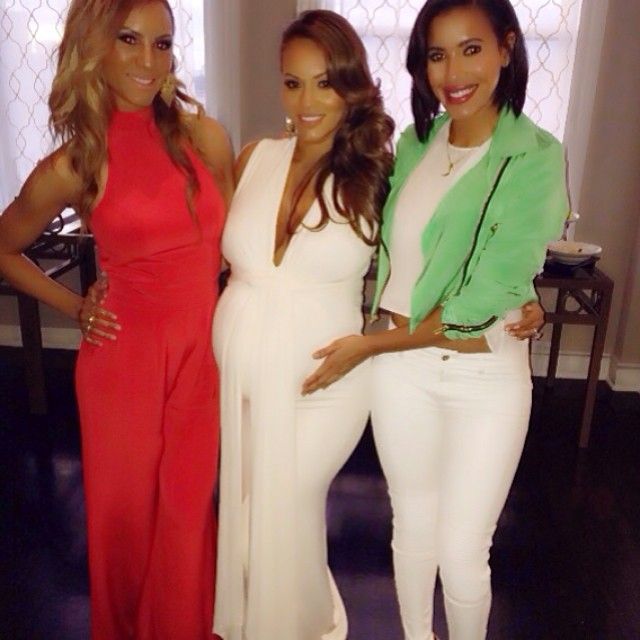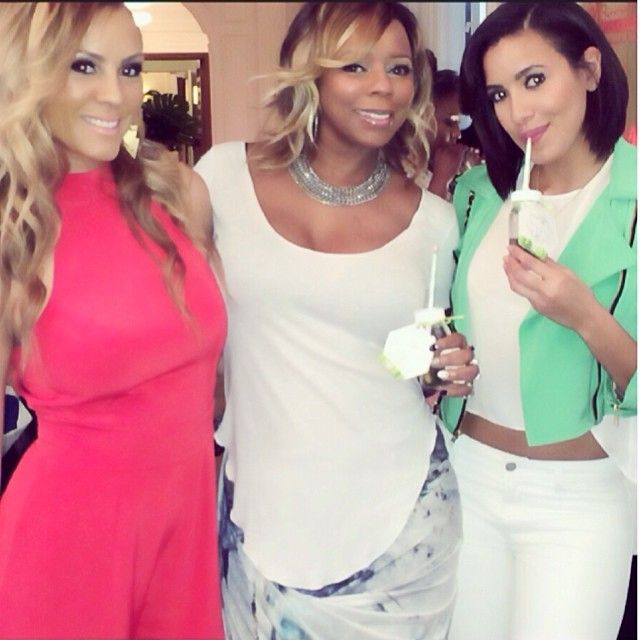 Julissa Bermudez and Bow Wow's mom, Teresa (Ev's bestie), was also there to celebrate with her fellow Latina reality star.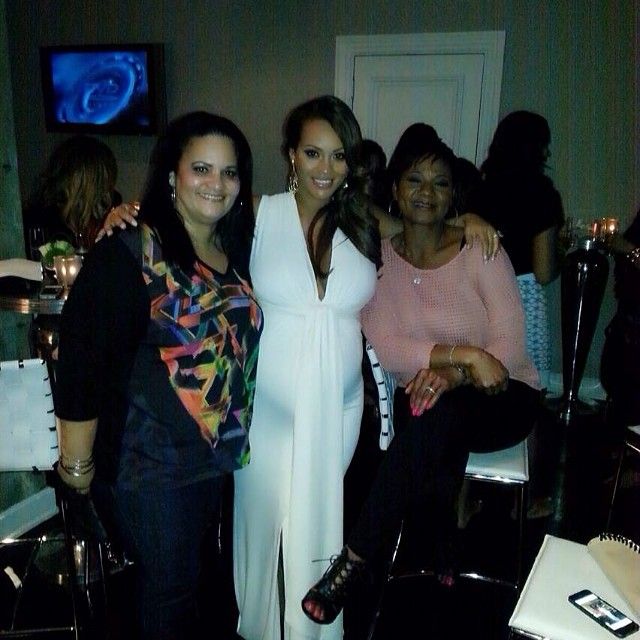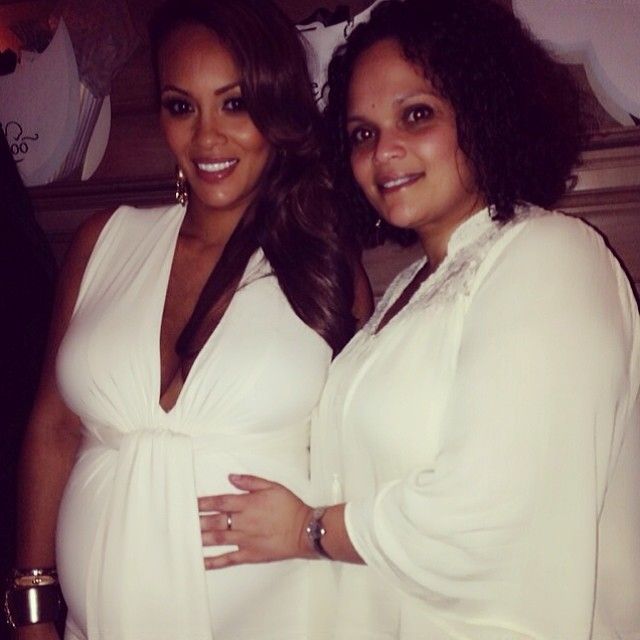 Her mom and Carl's mom were there for the festivities. And Ev posted a pic with her sister saying she was more excited than anybody about Ev having a boy.
And before eating the cake, the girls danced it up to Beyonce's "Drunk In Love" and "Partition":
Fab times.  Congrats Ev!  She did an interview from the shower for OMG Insider, and it will air on Monday.
Photos: Evelyn's Instagram