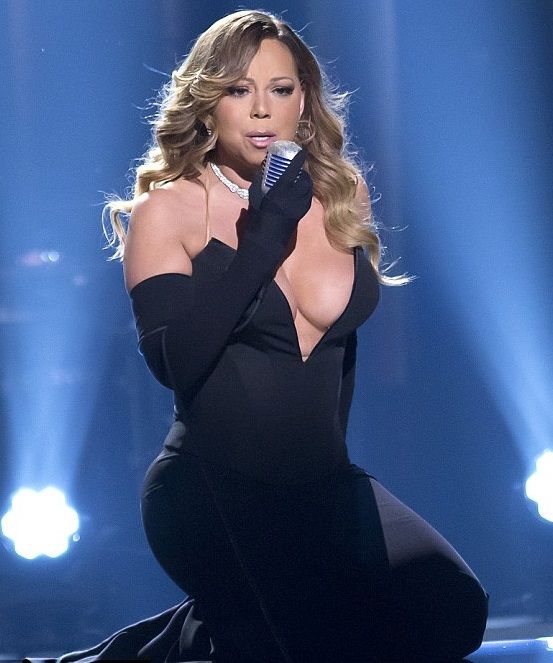 Mariah Carey slid atop a black piano and performed her new single for a star-studded crowd at last night's taping of the 2104 BET Honors.  Get inside deets about Mimi's performance before it airs...
The 2014 BET Honors were taped at Warner Theatre in Washington, DC last night and TheYBF.com was on the scene for all of the festivities and dramatics...and by dramatics, we mean the ENTRANCE of Mariah Carey.  Although Wayne Brady hosted the show, he WAS NOT the first person that the audience laid their eyes on.  
The lights go down.  You hear rumblings. Wheels.  Suddenly....the lights come up.....and Mariah Carey is just there, perched atop a fancy black piano in a dress so tight, so low-cut that you see her heart pounding (and maybe a nipple...we can't really tell).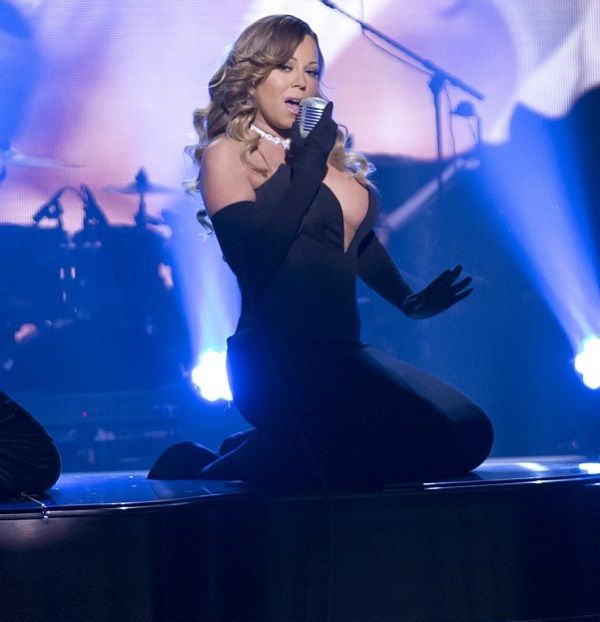 It appeared that Mariah lip synced her new song.  No shade.  Chick probably couldn't breathe.  But she looked good.
After the performance, the light went back down, and they presumably rolled her back off the stage.  Apparently she wanted no one to see that circus act of dismounting.
The real BET Honors should go to the crew who helped her along. Others performs were Jennifer Hudson, Janelle Monae, Tamar Braxton and Smokey Robinson .
 
The 2014 "BET HONORS" will be hosted by Wayne Brady and will air on BET Networks on Monday, February 24 at 9PM ET.
Photos via Splash