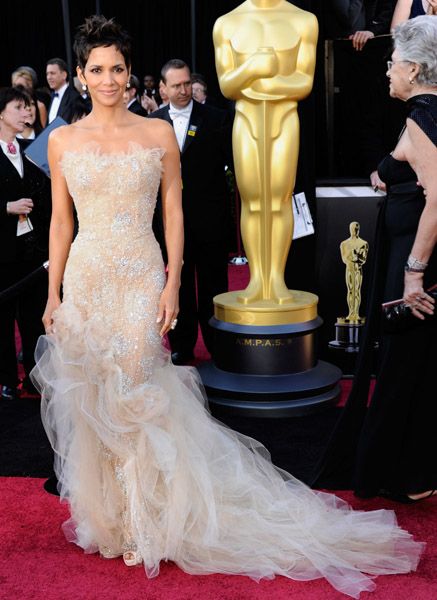 So much for looking forward to the utter perfectness that is Halle Berry on any given red carpet.  The Oscar winner has bailed last minute on her scheduled appearance tonight at the 84th Academy Awards.  Deets inside, plus Selita Ebanks' Oscar pre-show look...
Halle Berry has reportedly pulled put of her presenter duties at tonight's Academy Awards.  The gorgeous Dark Tide actress, who copped the Oscar for Best Actress back in 2002, cited her broken foot as her reason.  People Style Watch reports:
Berry injured herself while shooting Cloud Atlas in Spain in September. According to the movie's studio, Warner Bros., the accident occurred while "walking in Majorca on a day off from filming."

But it turns out there was a little more to the story. A source told PEOPLE at the time that Berry was chasing after her 3½-year-old daughter Nahla, who was chasing after a goat across a stretch of rocky countryside.
I mean...she has been hopping around in a cast for several months now.  It wasn't a new occurrence.  But alrighty.
The Awards will air live, tonight, from Hollywood's Kodak Theatre at 8:30 p.m. ET on ABC.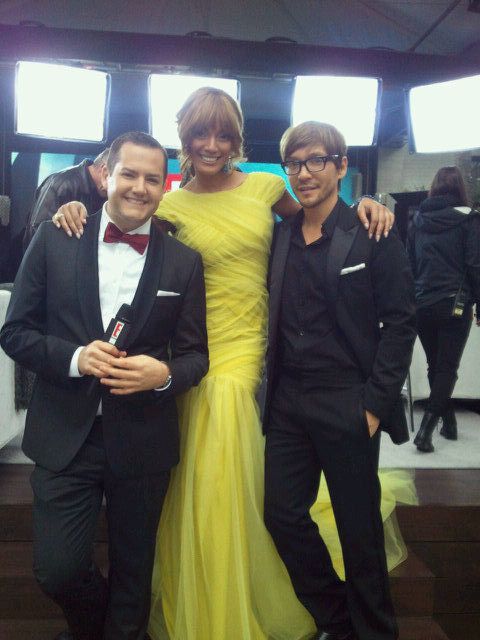 And earlier this afternoon, model Selita Ebanks, posing with co-host Ross Matthews and her hairstylist Ken Paves, kicked off the Oscar festivities for E!'s big Pre-Show.
The Pre-Show host is donning a stunning canary ruched chiffon gown by Christian Siriano.  Just a preface to the glamour that is about to hit the Award Shows of all Award Shows tonight.  You feelin' it?