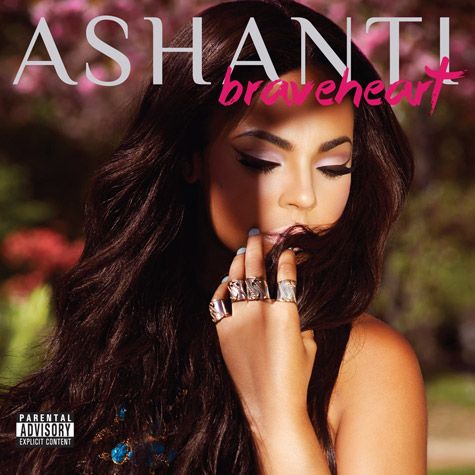 Ashanti just released yet another cover for her upcoming album Braveheart.  Check it inside, plus a new video from Jason Derulo and news about Pharrell....
She previously released a different cover, but now, a new version of Ashanti's Braveheart album just hit Amazon.  It's giving us fragrance ad-tease, but it's pretty nonetheless.
The upcoming album, which will supposedly be released early 2014, will likely feature Rick Ross, Future, R. Kelly, Beenie Man, and Busta Rhymes.
Jason Derulo has a new cutesy video just in time for Valentine's Day.  His single "Stupid Love" got the romantic video treatment (sans girlfriend Jordin Sparks), all shot by Gil Green.  And it's the latest visual off his album Tattoos out now.  Check it below:
Jordin did comment about the vid saying,"This song is so heartfelt. Took my breath away when @jasonderulo 1st played it for me."  Awwww.
And there's big news for Pharrell.  Fresh of his new track "Move The Dope" with Future and Pusha T, The Academy of Motion Picture Arts and Sciences announced Tuesday that Oscar nominee Skateboard P will be performing at this year's Academy Awards.
P and his park ranger hat will be performing his nominated song (in the Best Original Song category) "Happy", which was written and produced for the animated film Despicable Me 2.
It all goes down March 2nd at the Dolby Theater in Hollywood.  Good Luck Pharrell!
The Randomness:
1.  Prince traveled to London last night to perform a secret concert....in his singer friend's living room!  It was all to test out new material. STORY
Photo: Jay L. Clendenin / Los Angeles Times