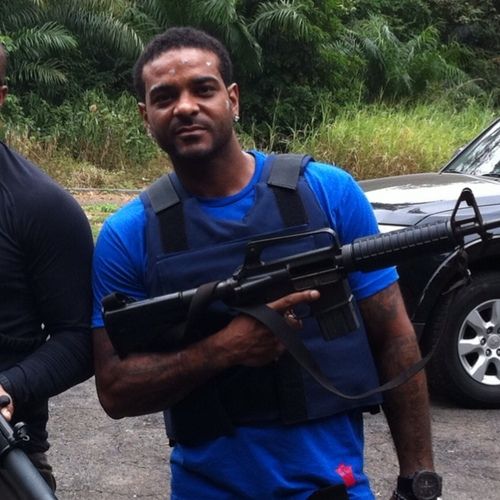 Jim Jones is up to his old hood tricks again.  But to his defense, he didn't throw the first punch.  After a night of partying at Diddy's event at the MGM Grand at Foxwoods in Connecticut, the night ended with Jimmy getting maced and in cuffed.  Deets inside...
What's a Diddy party without cops showing up?  Reports just emerged saying "Ballin" rapper Jimmy Jones got into an altercation with a random ish talking guy who approached him at the Connecticut casino & resort.  Jimmy ignored him, but when dude hauled off and hit Jimmy in the face, all hell broke loose.
TMZ reports:
...A guy, who seemed intoxicated, came up to Jones and started talking smack to him, which Jones tried to ignore.

According to our sources, the guy then hit Jones in the face and Jones fought back in self defense. Then the guy's friends jumped in ... then Jim's people jumped in ... and IT WAS ON!!!

We're told Jones had no idea who the guy was or what triggered his beef with Jones.

Sources close to Jones say he was arrested and it took the aforementioned cops and mace to bring him in. We're told he has since bonded out and is headed back home soon.
Goodness.  In the wee hours of this morning, Jim took to his Twitter to say he's going to try to make his bond money back at the craps table:
40k in bonds 1 night had a ball lets see of I can get tht 40 back on th crap table wooord #vampirelife
No word on if his "Love & Hip Hop" fiancée, Chrissy Lampkin, was by his side during the bruhaha.