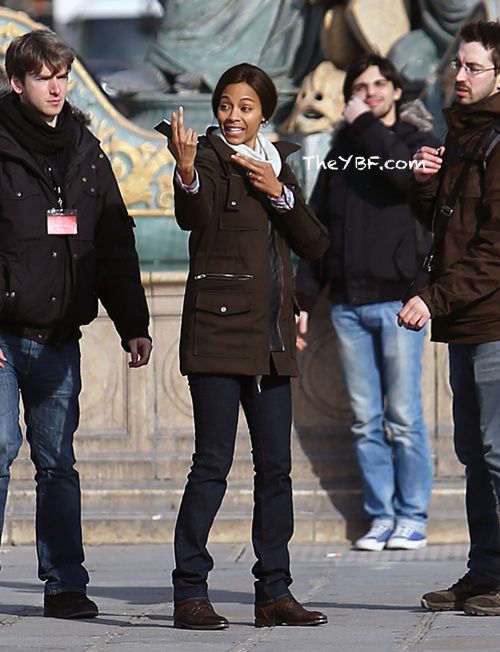 Celebs are kicking off their weekends working and playing...and maybe both at the same time.  Pics of Zoe Saldana, Cam Newton and Wale inside...
We told you recently how Zoe Saldana was tapped to star in the new tv series "Rosemary's Baby".  And she's already started filming in Paris.  It looks like her character is wearing a prosthetic baby bump, which is part of the storyline.
The show will be a 4 hour mini series remake of the 1968 movie.
Over in NYC: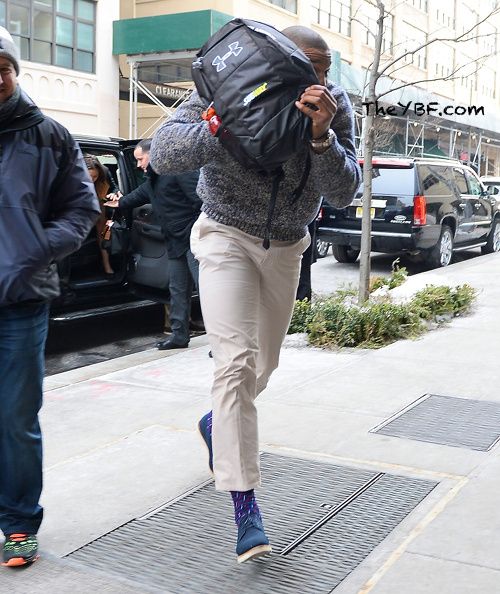 Panthers QB Cam Newton seemed too shy to face the cameras while making his way into his hotel...while hiding behind his backpack.  But he didn't seem to shy for the cameras earlier this morning:
While at the New York Stock Exchange today, he photobombed Tiger Woods' girlfriend Lindsay Vonn.  The two were on hand for Under Armour's big event, and since they are two of UA's biggest faces, he took it upon himself to hijack a pic or two.
Also out in NYC last night for the Super Bowl festivities: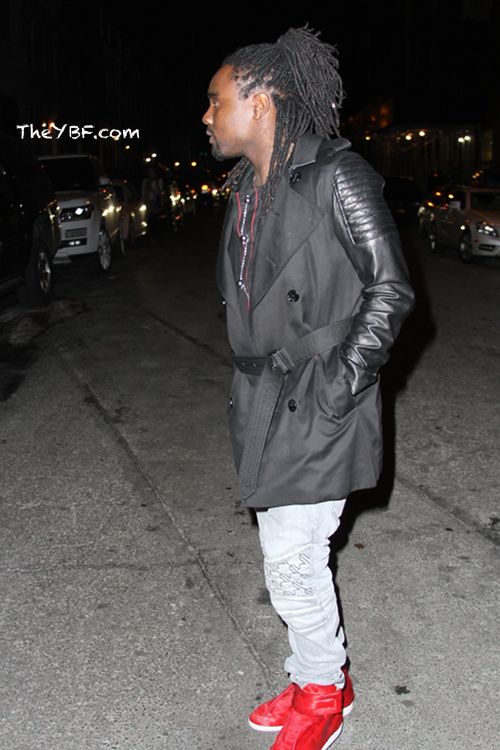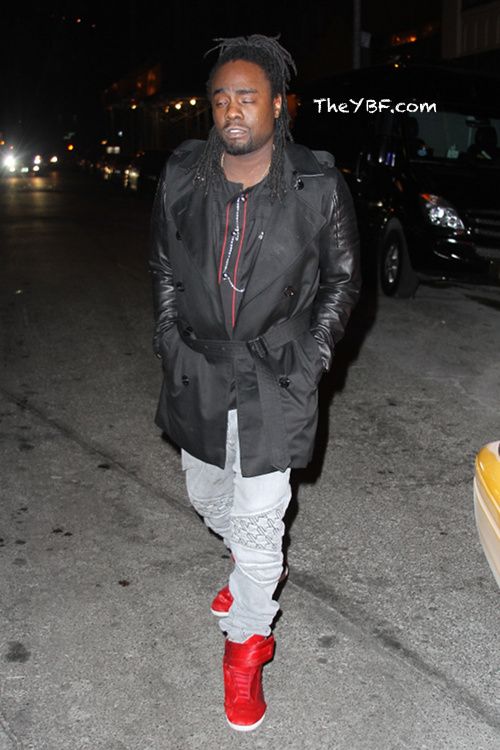 Wale was looking ready for bed...or ready for more partying, depending on what had his eyes this low in the first place.
The rapper was seen taking a secret exit from the overcrowded club Greenhouse last night.  It's party central in NYC right now..
The Randomness:
1.  First Lady Michelle Obama is officially a Gladiator!  She admitted to binge watching all seasons of "Scandal" on her recent Hawaiian vacay.  STORY
2.  Kanye West lucked up.  He will not be prosecuted by the L.A. D.A. for beating up an 18-year-old.  STORY
Photos: Splash