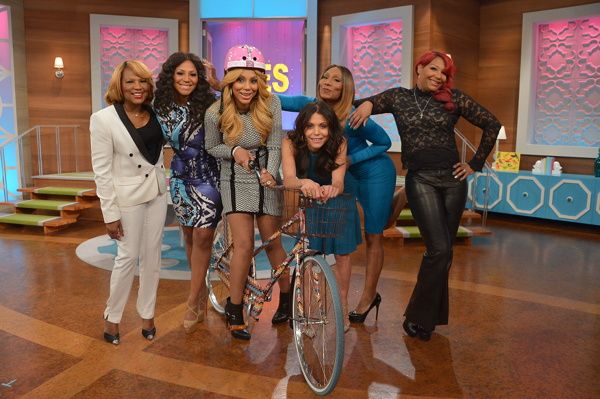 The Braxtons stopped by "Bethenny" to dish on Towanda's friendship with Kordell Stewart, being compared to the Kardashians and Trina and Tamar learned to ride bikes!  Videos inside...
On an upcoming episode of "Bethenny", Tamar and Trina learned to ride bikes while Towanda (sorta) confirmed that she's dating Kordell Stewart.  When asked about Kordell and his ex-wife Porsha Williams, Towanda said,
"I don't either but what I'm saying is this…you don't know exactly what happened. I don't know what actually happened in their marriage, you know so that was just the one side of the situation. He wasn't on the show, she was on the show. She was telling her side of the situation. I don't know, I don't care. He's just a really nice guy to me and he's a great dad and quite often people don't understand that when you put everything tumultuously like that on television, it affects the children. " 
The ladies also shared how they felt about being compared to the Kardashians:
Also, Tamar and Towanda discussed their "beef", which has been a driving storyline this season.
Watch The Braxtons on "Bethenny" on Monday, February 3rd, 2014.
Photos via Bethenny