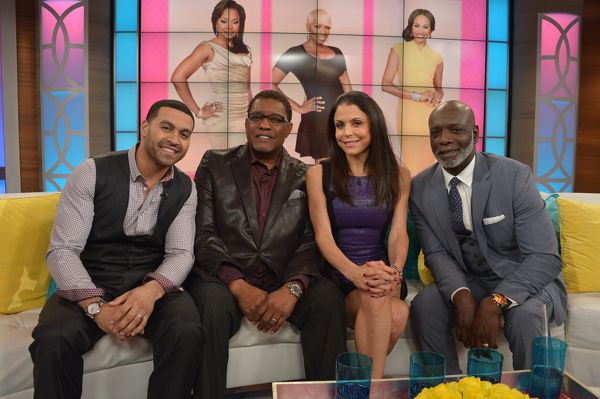 The husbands of "RHOA" made their way to "Bethenny" to talk about their paychecks (or lack thereof), strip clubs and cheating.  Check out what Apollo Nida, Peter Thomas and Gregg Leakes had to say inside...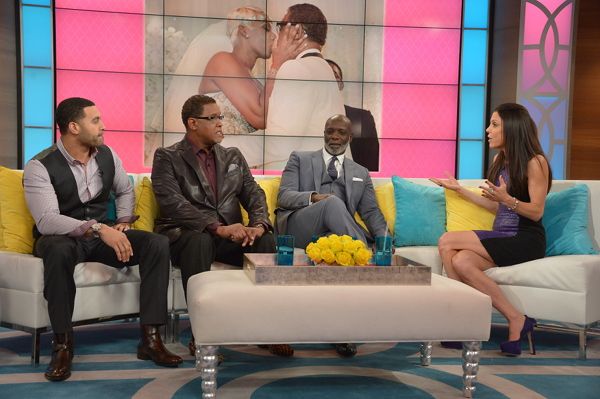 It's a shame Apollo didn't talk about his latest arrest (this could have been taped before it happened), but we did find out a few other nuggets.
"When asked how much the husbands of "RHOA" got paid, Apollo, Peter and Gregg revealed that they get paid zip, zero, zilch.  They said this is more of a "part time" gig where they get paid in perks and benefit."
And when asked if they are paying high price themselves for fame, Apollo said:
"I think so coming from prison, doing six years in prison and then being thrown into a TV show was kind of difficult and I think for the first time coming off I was very quiet and kind of shy, it was just a difficult transition for me."
So all of us thinking that they were AT LEAST getting a check from Bravo, even though no one seems to have an actual job, is actually a moot point.
And remember that discussion about the strip club at that pajama party from hell....well the men said they don't think hitting those places is cheating.  Gregg explained how he find his wife NeNe there:
I picked mine up, I tell it like it is baby....She used to work there and when I went there and saw her....I knew she used to do that but I didn't realize that's where you met her...That's not where I met her. She invited me to her job and I graciously accepted.
Oh.  Apollo's wife Phaedra joined in the convo and said:
Well anyone who knows me I represent some of the hottest adult entertainers in Atlanta and have been for almost twenty years now so I have no problems with it. I actually frequent them myself to visit my clients as well. Atlanta is really a strip club city. It's not considered sleazy in Atlanta to go to a strip club because it's probably 50/50 men and women there at all times as patrons, not as dancers.
Check out the video clips below:
Photos: Bethenny