Rihanna made her way to "GMA" today and rocked her best morning show look. Check out what she revealed about her upcoming new music and her charity work with MAC Viva Glam inside...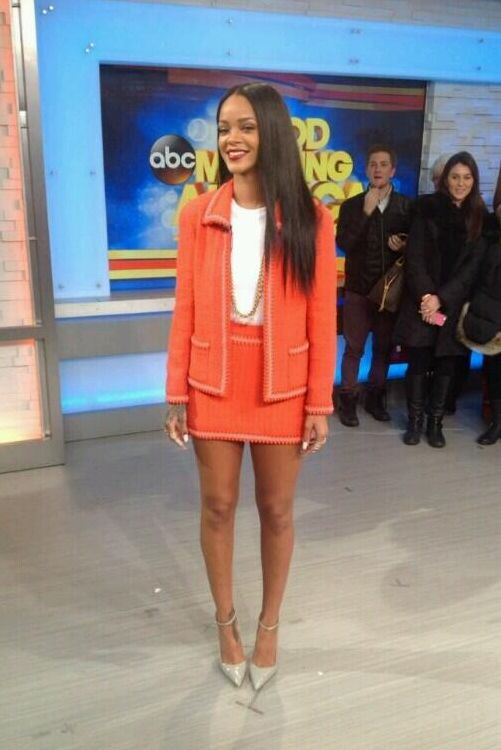 Bad Gal RiRi left the crop tops and booty shorts at home and put on a salmon Chanel suit and a pair of nude ankle strap pumps. After photobombing the former stars of "Full House" -- Dave Coulier, John Stamos and Bob Saget -- Rihanna mixed it up with her fans and showed off her newest MAC Viva Glam Rihanna lip color: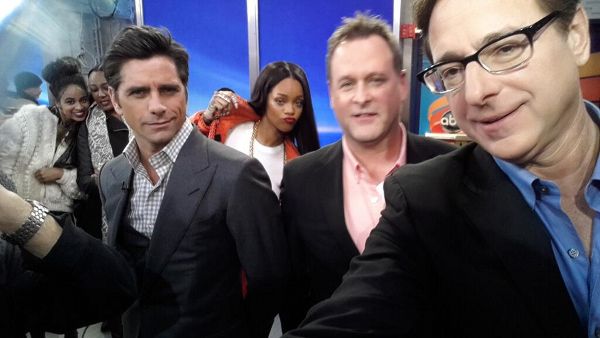 Robin Roberts asked her about her Best Urban Contemporary Album GRAMMY win this past weekend for Unapologetic: "I was so shocked. I was at home and one of my friends said 'You just won a Grammy'. I went on the internet and saw it. It was an emotional moment. It's still so exciting at this point in my career."
And about what's next for her: "Music is what I love to do, so you'll never have to worry about me not doing that."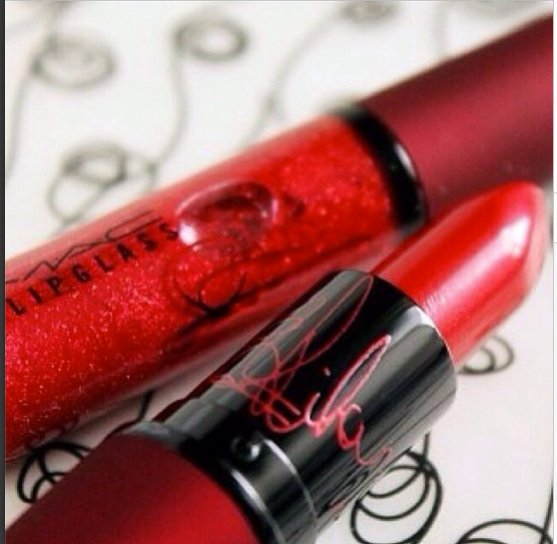 RiRi was mainly there to talk about her new philanthropy work and revealed:
"I'm now extending my role with MAC from creative partner to philanthropic partner with the VIVA Glam campaign.  It's an iconic campaign that's been around for a few years with them. Buying the lipstick is the most important part of this because every penny you spend on the lipstick or lipglass goes to the MAC AIDS Fund."
Her goal is to raise $40 mill with her Viva Glam Rihanna campaign.  Plus, $2 mill of the money will be donated to UN AIDS, which focuses on youth prevention of HIV & AIDS.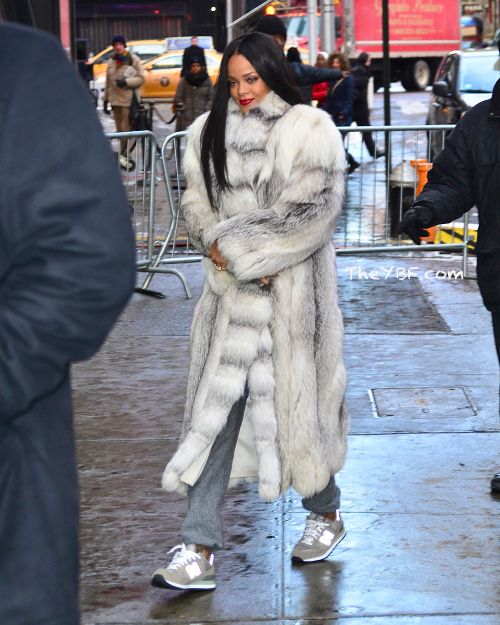 The pop diva was spotted arriving in her mink coat.  Check out the full interview below:
Photos: Splash/GMA's Twitter