She's got a two-year-old tot, recently turned 32, and is a workaholic who's at the top of her game.  And Beyonce's recently taken her perfectionist game to a new level with her new body she showed off at Sunday night's GRAMMYS.  Check out what her designer said about her hot new bod inside...
When Beyonce took the stage to perform "Drunk In Love" with her husband Jay Z Sunday night, all eyes were on her ridiculously fit and slim & trim body in that black body suit.  She still had enough curves to make everybody clutch their pearls while she swerved them around....but the sexy "Partition" singer definitely had a svelte new look.
The designer of her lacy white dress she rocked after her opening number, Michael Costello, revealed that she's gotten "so tiny."  And now the former Bootylicious chick--who just finished a 22 day Vegan challenge--is a size 2.  And reportedly, her trainer Marco Borges is whose responsible for it all.
Michael Costello told E! News about making her dress:
It's smaller than a size 4. She is tiny! That dress is at least a 2/4. She looks amazing. I just love the way it all came together.'
 
And about making four DIFFERENT dresses for her to choose from for that night:
'We had a great team. I made four other pieces that night for Beyonce, so that her stylist Ty had good options.'

'Well, the dress was inspired by New York. The Winter Wonderland in New York. I've been obsessed with New York, the culture, the lifestyle....I love visiting the city when it's covered in snow. I imagined snow falling onto plants, and trees. It was as if snow was falling onto fabric.'

'When I found the fabric and cut out the leaves and flowers. It all came out together magically. I remember sketching out the dress, and I thought this is exactly how I wanted to do the dress.'
She's clearly been working hard for this bangin' new bod as everyone can see the major weight loss difference from just last year (above).  And she looks damn good.  But we gotta admit, we miss those thicker, sexy, extra toned post-baby curves. 
The icing on the cake: Her hubby seems to love it all: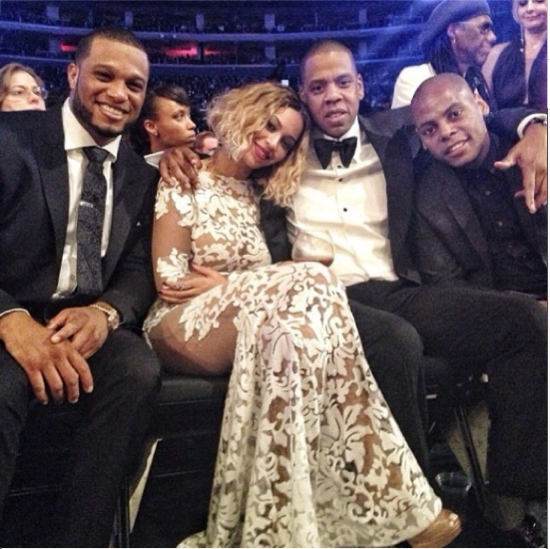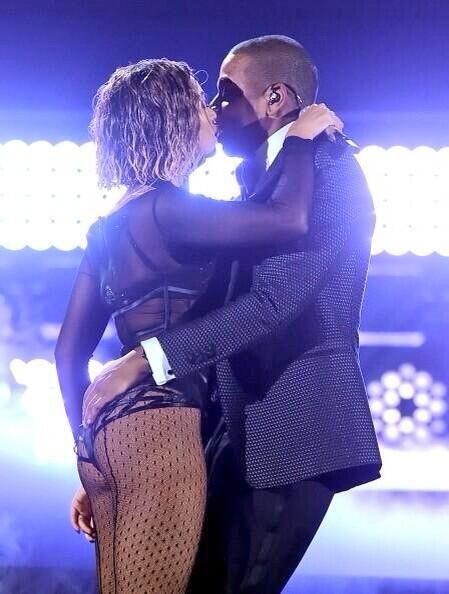 BONUS:
Vin Diesel has been uploading videos of himself lipsynching and dancing to videos.  And he's 1-upping the teen girls who do this often, because he's making his ish go viral.  He danced it up to Katy Perry's "Dark Horse" and Bey's "Drunk In Love".
Hit the 6:40 mark so you can see his "Surfboard" dance. Ha!
He and Taylor Swift should have a dance-off.  We'd pay money to see it....
The Randomness:
1.  Denver Broncos baller Demaryius Thomas' mother AND grandmother will watch him play in the Super Bowl...from prison.  STORY
Photos: Reuters/Wireimage